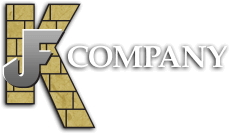 Belgard Pavers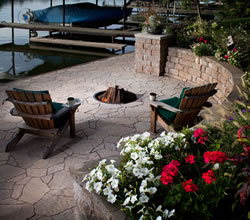 At JFK Company, you'll find all sorts of paver products that are sought-after by industry professionals, contractors, and DIY homeowners. We have Belgard Pavers, which are among the finest paver materials used in landscaping and property improvement projects around the country. From pavers, wall blocks, curbs, and other construction and landscaping materials, you can find them in our inventory.
We service Malibu, Westlake Village, Woodland Hills, Los Angeles, Hidden Hills, Calabasas, Tarzana, Brentwood and neighboring cities in the greater Los Angeles area.
Call Today! (818) 991-7283 or (805) 577-9507
Our Exceptional Belgard Paver Collections
Our company is the best supplier of top-quality paver products for California residents, builders, and contractors. We particularly take pride in our various paver collections from the country's best manufacturer – Belgard Pavers. Here's a quick rundown of our Belgard catalogs and their best features:
Sierra Pavers Catalog Series – The Sierra Pavers collection is designed to bring out the beauty of homes and hardscapes. This collection offers great options on colors, shapes, and textures, which are ideal for custom projects. You may choose Mega Arbel, Bergerac, Dublin, Cambridge, or Holland pavers, depending on your design needs. These pavers are favored for their natural look that can elicit admiring stares and enhance an outdoor space's beauty.


We've Been Expecting You Catalog – Creating the home of your dreams is easy with the different paver collections in this catalog, such as Holland Stone, Cambridge, Dublin, and Mega-Bergerac. With these fine pavers, it's effortless to create your dream features and spaces in your home or commercial property.


The Creative Element Catalog – The Mega-Bergerac collection under this catalog is enough to answer the needs of clients who want to create drama and style in their outdoors. The pavers under this collection have a hand-cobbled look that reminds one of plazas and courtyards of olden days.


This is My Playground Catalog – Browse the collection to see how you can make your outdoor space as your playground. This catalog includes high-quality Belgard pavers, walls, and curbs to make such thing happen. Through these pavers, you can create a specific place for your morning break, a great place to work, celebrate, play, get together, have al fresco dining, or a place to dream. Whichever catches your fancy, it's easy to achieve it through the pavers in this collection.


Seize the Moment Catalog – Enjoy enhanced outdoor living, or make your outdoors a wonderful landscaped space that is perfect for relaxation with our wonderful walls, curbs, and pavers. Use Celtik, Dublin cobble, or Holland Stone to get your desired look and functionality.


A Matter of Taste Catalog – Make your property stand out with this fine collection of pavers. They will help you create welcoming spaces, such as entryways, walkways, patios, pool decks, and many others.


Nuance Catalog – Enjoy breathtaking pool decks, backyards, and entrances with various Belgard pavers under this collection. Watch how these pavers transform typical outdoor spaces into beautiful outdoor living areas that captivate attention.


Oasis Catalog – With this paver collection, you can blend various shapes, colors, and textures to create your dream oasis. You can create a private sanctuary in your home that will provide you with happiness, fulfillment, and peace of mind.
Call Today! (818) 991-7283 or (805) 577-9507
Professional Belgard Paver Installers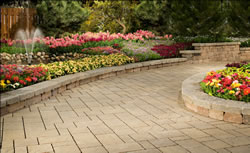 JFK Company is an accredited dealer and certified installer of Belgard products. Aside from professional and quality installation, we can also help you choose the perfect paver design that will suit your needs and preferences.
Contact us at (818) 991-7283 to place your orders or visit our showroom to see our large collection of premium Belgard pavers.
Please call for a free consultation, estimate and references: (818) 991-7283 or (805) 577-9507
Or click here to request a free online estimate.