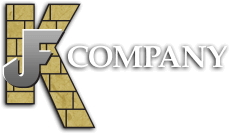 Porcelain Pavers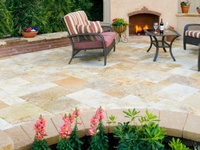 You must plan and design landscaped areas well if you want to use them optimally. It is equally crucial that you use high-grade materials that will not deteriorate quickly or get damaged prematurely from exposure to the elements or regular use. It's where porcelain pavers come in.
High-Quality Porcelain Paver Installations
Porcelain paving is resilient, attractive, and long-lasting. JFK Company recommends that clients use it for various features such as pathways, walkways, fireplace zones, patios, decks, and more. These products have many other applications in outdoor areas on residential and commercial properties.
When you select suitable porcelain pavers and hire skilled hardscapers like us for the installation, you can be sure that the final product will be outstanding. We have had a solid presence in this space since 1989. For decades, our company has provided the best paver installation and other hardscaping services to clients in and around Westlake Village, CA.
We have the expertise to create superb designs and patterns in your property's outdoor spaces. We handle projects of all shapes and sizes, offering our clients excellent value for money in every job that we take up.
The Benefits of Porcelain Pavers
There are many reasons to use porcelain pavers in your landscape. Look at why porcelain pavers are an excellent choice for outdoor kitchens, patios, walkways, pathways, etc.:
Multiple Design and Styling Options- Porcelain paver units are available in various designs, styles, and colors. You are sure to find something that complements the aesthetic of your landscape. These products are superb in design, and our skilled installers can create unique patterns that blend in beautifully with your landscape.
Resilience and Durability- As mentioned earlier, when selecting any materials for your outdoor spaces, you must make sure they are of high quality. Porcelain paving for outdoor applications is thick, durable, and resilient enough to withstand exposure to the elements. They have impressive breakage loads, making them suitable for high-traffic areas like driveways, patios, decks, and poolscapes.
Skid-Resistant- Porcelain paver surfaces are skid-resistant, and this quality makes them perfect for outdoor areas such as poolscapes and spa zones. They reduce the possibility of slips and falls in areas where water is present.
Weather-Resistant- Porcelain is also frost-resistant, and the paver stones will not deteriorate with exposure to climatic changes and cold weather conditions.
Easy to Install- It is easy to install these pavers because the base prep is straightforward. We can also install them on dirt, gravel, grass, and concrete surfaces because no adhesives, mortar, or grout are required. Our quick and straightforward installation also reduces your project's overall cost.
Once we install porcelain pavers in your home's outdoor areas, you have peace of mind knowing that top-quality materials and workmanship have been used in the installation. We aim to delight our customers with superior workmanship, high-grade work, and the best customer service. Call JFK Company with your porcelain paver installation requirements at (818) 991-7283 or write to us through this Contact Us form, and we will call you soon.