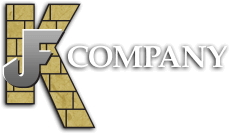 Paver Installers Westlake Village, CA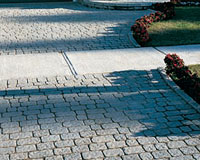 JFK Company is a leading company in the hardscaping space in Westlake Village, CA. We cater to clients here and the surrounding areas and provide high-quality paving services. Creating superb outdoor spaces involves having the right skills, expertise, and knowledge. We have all these and also complete every project that we undertake, to industry standards.

Our company has been in this field for many years, and our team of hardscape designers and installers make sure that any outdoor structure that we build is up to industry standards. Improving the usability of the outer spaces on your property involves selecting the right kind of features and making sure that experienced professionals are handling the job. We provide start-to-end hardscape design and installation solutions in Westlake Village, CA, and offer a wide variety of solutions, including design and installation of:


Patio Pavers
Patios are an excellent outdoor living feature for residential properties. These spaces improve the usability of your yard and extend the indoor areas. While it may seem like a straight forward structure, it is crucial to ensure that the patio is designed to fit in perfectly with the overall aesthetic of your landscape in Westlake Village, CA. We have the expertise to design and plan custom patios and install their units of your choice on it. There are different types of patio pavers that you can choose from, including ones made of natural stone, concrete, or brick.


Driveway Pavers
Driveways see a significant amount of foot and vehicular traffic, making it necessary to use suitable quality materials in the construction. It is why we recommend the use of driveway pavers made of concrete, brick, or natural stone. All of these are very resilient and long-lasting materials available in a variety of shapes, sizes, and colors. You can choose from driveway pavers units of your choice, and we can install them as per your requirements. We have the creativity and skill to install unique paver driveways in Westlake Village, CA.


Pool Deck Pavers
If you want to get a deck installed on your residential property, you should consider pavers stones. We have handled a large number of landscaping projects in which we have installed pool decks pavers in Westlake Village, CA. Our expert hardscape designer's work closely with you to make sure that the design and layout of your deck is in line with your requirements. They will provide you details about brick, natural stone as well as concrete pavers. These interlocking units are extraordinarily resilient and ideal for outdoor living features like decks.

If you want to create the perfect deck, driveway, or patio, you need the kind of experience, skill, and expertise that we bring to the table. We are very particular about providing our clients value for money, and we also offer uncompromising quality. We will handle your outdoor living design and installation project expertly, so you are delighted with the final product.

If you are looking for custom paver installations in Westlake Village, CA, we are the company to call. Our team of experts is here to help with every aspect of your paver installation project.

For any more information, feel free to call JFK Company at (818) 991-7283 or send us a message through this Contact Us form, and we will revert within a short time.