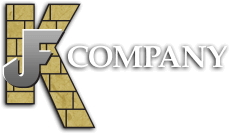 Walls & Pilasters
JFK Company is the best contractor to hire if you are into home remodeling or property improvement project. With our skilled manpower, access to high quality materials and supplies, and solid project portfolio, we can work on all kinds of masonry works and paving projects. Among others, our crews can install stunning and durable walls and pilasters that will add to the overall appeal of any commercial or residential property.
Contact us today at (818) 991-7283 to know more details about our design and build services. We'd be delighted to answer all your questions and begin working on your project soon.
Extraordinary Walls and Pilasters
There are several great ways to enhance the decorative appeal of any interior or exterior wall – one of them is by installing pilasters. Incidentally, our company has been tapped numerous times to turn ordinary indoor and outdoor spaces into extraordinary spots. We achieve this primarily by not settling on just creating usual wall designs, but adding decorative pilasters according to client specifications. Pilasters serve as enhancements to interior and exterior walls, fireplaces, and the like. They are versatile design-wise and have been used in architecture for centuries. They are also used as economic alternatives to costly columns, which is why they are highly popular among builders and property owners.
Meanwhile, we also specialize in the design and installation of stunning walls that can last for decades. We can create practically every wall type there is: from retaining and perimeter walls to sitting and garden walls. We only use and recommend top-quality materials such as pavers and segmental wall blocks. These materials are versatile since they come in many shapes, colors, textures, and designs. Additionally, they are durable and can last a lifetime with proper installation and maintenance. Overall, using these materials will spell huge savings since they are virtually maintenance-free.
Huge Inventory of Materials
One thing that we are truly proud of at JFK Company is our huge inventory of building materials, particularly the ones used for walls and pilasters. Whenever we work on such projects, we offer clients several options in terms of designs and choice of materials. We have in our warehouse a huge number of readily available materials, but we also have access to hard-to-find ones from our partner suppliers. Potential clients are free to look at our sample works in the showroom, so they'll have an idea on what they will be getting when they hire us.
Meanwhile, clients who want a one-off look may simply tell us their design needs. We can easily create certain theme or style and have the walls and pilaster installed only by our skilled people. We offer a limited warranty to our work as our way of providing our clients peace of mind and as a show of confidence in our workmanship.
Get the Perfect Walls and Pilasters Soon
We urge you to call us the soonest time possible, so we can begin talking about your dream walls and pilasters. We guarantee you top-caliber indoor and outdoor features courtesy of our seasoned craftsmen and installers. Best of all, we charge competitively so you won't worry about busting your wallet. Please contact us today!

Click on the images below to view a larger display.


Retaining Wall Pilaster

Retaining Wall Columns

Retaining Wall Block

Retaining Wall Steps

Concrete Retaining Wall

Block Retaining Wall