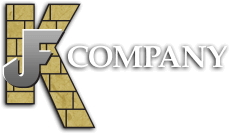 Landscape Services in Agoura Hills, CA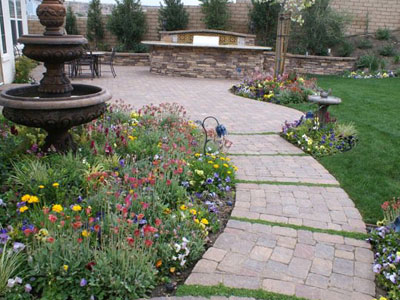 Creating one-of-a-kind outdoor spaces and beautiful landscapes is our specialty here at JFK Company. We build custom retaining walls, gorgeous landscapes, fully furnished outdoor living spaces, and functional outdoor amenities. Aside from creating a beautiful, natural, peaceful surrounding and atmosphere, our landscaping services can also raise the value of your property, especially if you're looking to sell sometime in the future.

From concept to completion, we work with you to create distinct, high-quality outdoor spaces that fit your lifestyle. We provide services to clients throughout Agoura Hills, CA, and its surrounding areas. Our commitment to quality work and exemplary customer service are the foundation of our business success. Please call (818) 991-7283 now for your inquiries or visit us at our office to get more information about our wide range of services.


Retaining Walls
Sloped landscaping is often in need of a retaining wall to avoid erosion and drainage problems and provide support for near-vertical grade changes. Aside from these functional purposes, retaining walls can be an attractive addition to your yard. Whether you need a natural stone wall, stack stone wall, boulder wall or mortared stone retaining wall, we will take the time to design the project around your yard's existing features, making it the ultimate outdoor living space. We have been doing design and installation of walls and pilasters for many clients in Agoura Hills, CA, for years now. Our solid partnerships with the most trusted suppliers of first-class materials that come in a wide range of designs and types allow us to satisfy every possible design specification you could have.


A backyard putting green
If you want to enjoy round after round of short golf games right in your own backyard, JFK Company can help you achieve just that. We have been installing customized backyard putting greens and we know that it is more than just a layout of grass. There are contours to be considered, as well as the tiers and the level of the putting surface relative to the fairway. We also know the relationship between turf and golfing performance. Our clients choose us because we offer quality, expertise and experience, professionalism and workmanship. Every putting green turf that we install is built to the highest standard of playability and beauty.


Treads for steps and stairs
Steps and stairs can become the focal point of any area, as they are the very first thing we get to see. They are useful and should be big enough to catch attention, especially if you choose step treads and stair treads that are extraordinary. Also, treads are important for their visibility and functionality. We'll refer to the step treads as those used in the outdoors, while the stair treads are those used indoors. Our recommendation depends on whether it will be used outdoors or indoors, since there are varying needs for these two environments. At JFK Company you will find a variety of stair treads and step treads or even risers that can be made out of any material. Our team of creative and experienced people will help you choose the best option that will complement your style and the area's overall look. Better yet, you can choose custom stair treads if you have a perfect design in mind. With us, designing and installing the perfect tread will be easy!

For more details on our high-quality landscape services, feel free to call JFK Company at (818) 991-7283 or send us a message through this form, and we will revert within a short time.