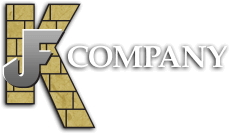 Natural Stone
The outstanding characteristics of natural stones are the main reasons why they are still the most preferred construction materials. Most residential and commercial property owners in Southern California use natural stones to build vital amenities inside their property. These materials are commonly used on patios, decks, floors, walls, fire features, and water amenities. Each type of natural stone possesses a distinct beauty, so it will surely improve the aesthetic appeal of your indoor or outdoor feature. When installed by professionals like us, this particular material can transform a drab-looking backyard into an attention-grabbing outdoor space.
JFK Company is a trusted local contractor in Southern California. When it comes to creating stone features, clients can rely on our extensive experience in designing and installing natural stone amenities. We typically use this material to build awesome outdoor living spaces, beautiful fire and water features, and tough paver amenities. You, too, can have this kind of outdoor setup by getting our services today.
Large Selection of Natural Stones
As a one-stop company for all your property improvement projects, JFK Company maintains a large inventory of masonry products and paving materials. It will be easy for you to choose the perfect natural stone for your project because of our large collection of different types of natural stones. We have stones for patios, pool decks, walls, fire features, and other applications. These are all sourced from reputable quarries in the region so you are assured that only the finest stones are used on your project.
Here are some of the natural stones that we highly recommend to our clients:
Travertine. This type of stone is widely used for patios, walkways, garden paths, and driveways. It is also recommended for pool decks since it naturally reflects heat and has a non-slip surface. Travertine is available in white, cream, tan, and rusty colors.
Limestone. Limestone is commonly used as a paving material in residential and commercial properties. Professional contractors like us prefer this particular stone because of its varied colors. It is a perfect material for themed paver features and outdoor setups. You may choose dark or light gray, red or tan, green or beige, or other interesting colors to achieve your desired appeal. Since it is a dense and hard-wearing stone, we highly recommend limestone for patios and other outdoor living features.
Flagstone. We can create a more interesting paver amenity or outdoor structure by using carefully selected flagstones. They are best used on your patios, walkways, walls, and seating areas. Most quarries offer flagstone as a flat stone slab but there are also some suppliers that offer irregular-shaped flagstones. The latter is highly recommended if you want to achieve unique designs.
Elegant Natural Stone Features
Our clients are always assured of a well-designed natural stone feature, regardless of the amenity's intended function or proposed location in the property. At JFK Company, creating elegant and long-lasting stone features is our expertise. We will make your patio, pool deck, or any outdoor living space the next best spot in your property. Let us talk about your project by calling us today at (818) 991-7283. Click on the images below to view a larger display.


Travertine Paver Deck

Travertine Pool Deck

Natural Stone Pool Deck

Natural Stone Steps

Natural Stone Walkway

Natural Stone Patio

Travertine Paver Patio

Travertine Paver Patio

Travertine Paver Lighting

Travertine Paver Fountain

Natural Stone Pool Deck

Natural Stone Paver Entry

Natural Stone Paver Gazebo

Natural Stone Pool Coping

Natural Stone Paver Edging

Natural Stone Pavers

Natural Stone Pool Deck

Ashlar Stone Pavers

Travertine Paver Deck

Travertine Paver Patio

Stone Paver Walk

Stone Paver Steps

Stone Paver Entry

Stone Paver Dock

Stone Paver Walkway

Stone Paver Deck

Stone Paver Driveway

Stone Paver Patio

Travertine Paver Dock