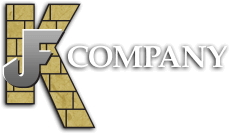 Hardscaping Services in Malibu, CA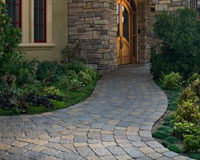 Outdoor living spaces in properties are supposed to be the perfect spots for some relaxation after a stressful day at work, so they must have hardscape amenities that offer just that. There are many ways to make your outdoors more functional and captivating. For one, you can choose to install a retaining wall system that is not only strong, durable and helps with erosion and drainage problems, but also compliments your landscaping in an amazing and fresh way.

It is better if all installations in your outdoor spaces, on commercial or residential properties, are handled by a team of skilled and experienced hardscapers, like us at JFK Company. We have detailed knowledge of hardscaping and landscaping, as we have been working for many years and have perfected our approach. We have completed various projects in and around Malibu, CA and we take pride in our long list of satisfied clients whom we helped achieve their dream outdoor setting. We give the same level of attention to guarantee client satisfaction, no matter how small or big the project may be – and we also surely won't break your bank. Call us at (818) 991-7283 today to talk with one of our hardscape experts.


Types of Hardscape Services that JFK Company offers
Hardscape design and installation is a multifaceted science and a versatile option for a lot of outdoor projects. Not only do we want to offer hardscaping solutions from start to finish for your new landscaping project, but tackle hardscape upgrade jobs as well. The services we offer include:


Retaining Walls and Pilasters
Installing retaining walls is the perfect choice if you have soil erosion problems or sloping land on your property and you also want to make better use of the available space. Walls signify strength, stability, and permanence. When we handle retaining wall installation in Malibu, CA, our team assesses the available space and determines precisely where to build these features. We use high-quality concrete masonry units in retaining wall construction, and these improve the appeal and stability of your landscape. Whether you need a natural stone wall, brick wall, or garden retaining wall, JFK Company takes the time to design the project around your yards existing features, making it the ultimate outdoor living space. Stone retaining walls are not only durable but long lasting and aesthetically pleasing and they also never need to be maintained or replaced, which makes them the most appealing solution for contractors and homeowners alike.

JFK Company also specializes in the design and installation of pilasters for commercial and residential properties. A pilaster can be the perfect accent piece to complement any architectural design of homes. It can be installed both indoors and outdoors, making it a truly versatile piece. Our partnerships with the most trusted suppliers of first-class materials that come in a wide range of designs and types allow us to satisfy every possible design specification. Our experienced team of creative people that have appropriate tools and equipment will build you pilasters that will never fail to mesmerize and awe any of your guests.


Hardscapes
As mentioned earlier, hardscaping is an essential aspect of any landscape, big or small. On a residential property, there may be outdoor living features such as patios, walkways, decks, outdoor kitchens, fireplaces zones, or others. One of the best ways to improve the usability of these areas and assure they will last for many years to come is to use the best materials. When we at JFK Company design and plan hardscaping features for you, we always make sure that the styling and materials used complement each other entirely and enhance the appeal of your home or commercial structure. We recommend extremely aesthetically pleasing pavers for you driveway or patio, as they are very durable and easy to maintain. On another hand, marbles and tiles have always been the favorite of most Malibu, CA residents because they make for strong, clean, beautiful, and shiny floors all the time, while also being able to withstand frequent and heavy foot traffic. Last but definitely not least, natural stone pavers are hard to beat as they are are highly versatile both in the range of design options that they provide and their practical uses. If you wish to hire a reliable installer of pavers, then call JFK Company today. We can work on all types of stone pavers and install them based on your desired theme or design.

For any more information on the amazing materials we use in our work, any resident from Malibu, CA, and its surroundings can feel free to call JFK Company at (818) 991-7283 or send us a message through this form, and we will revert within a short time.