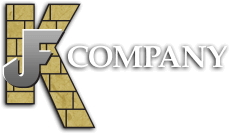 Permeable Pavers
Property owners have a wide range of choices when it comes to paving materials. The popular options include clay, concrete, and natural stone pavers. There are other alternatives such as asphalt and gravel but they lack the aesthetic appeal that property owners look for in a paved amenity. Pavers are tough paving materials and they can last for decades with minimal maintenance effort. Customization is also easy since each paver type is available in various sizes, colors, and finishes. Property owners may choose a specific design or theme to highlight the beauty of some outdoors features such as garden areas and outdoor living spaces. Some contractors may recommend permeable pavers, a special type of paving material that can effectively control water runoff. Their use in residential and commercial properties is dramatically increasing because of the great benefits that they can provide.
Our company is also a fan of permeable pavers. In fact, we always suggest this type of paver to our residential and commercial clients. We explain to them the benefits of using a permeable type of paving material and how it can help protect vital landscape features and outdoor structures. You will also enjoy these benefits by hiring a competent and well-experienced company like us at JFK Company. If your property is within our service areas, please contact us today so we can talk about the details of your paving project.
Eco-friendly Paving Materials
Water run-off is a typical problem of most homeowners in Southern California. Our effective solution to this problem is to use top-quality permeable pavers on pavements and other paving projects such as outdoor living amenities. Concrete slabs prevent the soil to absorb rainwater, which may cause landscape flooding and damages to building foundation and other concrete structures inside the property. Once you install permeable pavers in your property or backyard, you will enjoy a host of benefits such as reduction in water consumption and removal of standing water in the landscape or paved amenity. A permeable paver will also create a self-sustaining ecosystem and reduce the heat island effect. And lastly, a permeable paver will last a lifetime since it is made from the finest materials available. 
Some of the permeable pavers that we install in our client's property include AquaRoc Pavers and Turfstone.  They are manufactured by Belgard so you are assured of its quality. These pavers are made from tough concrete materials and carefully selected to maximize their function.
Experts in Permeable Paver Installation
If you want professionally installed paver amenities, you have to hire licensed and well-experienced contractors like us at JFK Company. For years, we have been providing design and build services to residential and commercial clients in the region. We are the top choice of many property owners because of our quality workmanship and use of top-quality materials. We also adopt eco-friendly solutions such as the use of permeable pavers on patios, driveways, walkways and parking areas. This type of paver is typically used in properties with storm water management system.  If you need professional installers with in-depth knowledge about storm water management and drainage systems, call JFK Company today.

Contact us now at (818) 991-7283 or visit our showroom during business hours to see some of our completed works and samples of our carefully selected permeable pavers.

Click on the images below to view a larger display.


Permeable Concrete Pavers

Belgard Permeable Pavers

Permeable Paver Stone

Permeable Paver Walkway

Permeable Paver Driveway