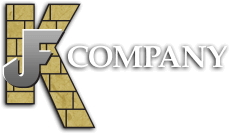 Marble and Tile Floor
Everybody wants to have clean, beautiful, and shiny floors all the time. This is the very reason why many homeowners spend a lot of time, money and effort to make their floors look spectacular. Floors, after all, are not only meant to be walked on. Kids love to sprawl on them as they play with their toys or work on their projects and assignments while adults find floors as the perfect spot to exercise and even to bond with the rest of the family.
But can busy homeowners like you really have the floor of your dreams? Yes you can—by opting for marble or ceramic tile installations.
We service Malibu, Westlake Village, Woodland Hills, Los Angeles, Hidden Hills, Calabasas, Tarzana, Brentwood and neighboring cities in the greater Los Angeles area.
Call Today! (818) 991-7283 or (805) 577-9507
Marble and Tile Install
Marbles and tiles have always been the favorite of most Agoura Hills residents not only because of the beauty they can provide. These property owners have opted for marble and tile installations because of their many practical advantages such as:
Economy. Marble and tile installations may cost you a little bit higher compared to other flooring materials, but the long-term value more than makes up for the initial investment.


Durability. Marbles and other types of tiles are among the longer-lasting surfaces as proven by centuries-old structures that were installed with these remarkable materials.


Strength. These flooring materials, especially the ones used in our marble tile installation, can withstand frequent and heavy foot traffic.


Ease of maintenance. Tiles are easier to clean and maintain than other surfaces. Cleaning them with soap and water could already suffice.


Variety. Marble and ceramic tiles come in a huge array of designs and colors that you may choose from. You can opt for a single color and design theme for a more formal look or mix and match them as you please to create a cozy tile flooring installation for your home.


Versatility. You can have a tile install project anywhere. It really doesn't matter where you want to have tiles because they can enhance the beauty and functionality of any area. Indoors, they look good in kitchens, dining areas, living rooms, or bathrooms. Outdoors, they look spectacular on pool surrounds and decks, retaining walls, patios, gazebos, and other outdoor living spaces.


Floors for a Lifetime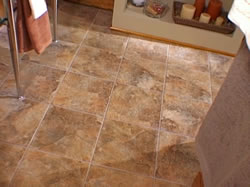 Beautiful and functional floors that last are possible only if you hire the services of an experienced tile installer.
We at JFK Company know tile installation like the back of our hands. We have the necessary training and we have honed our skills through our decades of experience in the industry. We know exactly what type and color of marble or ceramics would best match a certain area of your California property whether you want them indoors or outdoors.
Once you've chosen the type of tiles to be used in your property, we'll prepare the area and ensure that it conforms to industry standards. Only then shall we proceed with the tile install job. Rest assured that all our materials are of top-quality because we only source them from the most reputable suppliers in the country. We install them carefully and lay them piece by piece with speed and accuracy. We also use high quality grout to ensure that every gap is filled and covered.
Finally, our state-of-the-art tools and equipment further assures you of the timely completion of your beautiful, functional, and longer-lasting floor tile installation.
Why dream of perpetually clean and shiny floors when you can have them now?
Please call for a free consultation, estimate and references: (818) 991-7283 or (805) 577-9507
Or click here to request a free online estimate.