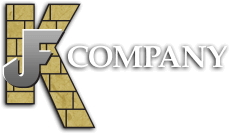 Outdoor Barbeques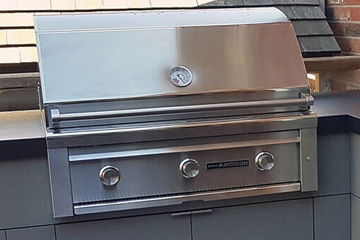 Developing and installing outdoor amenities is a fantastic way to increase the usable living space in your house. Bringing your kitchen outdoors lets you use the backyard better when entertaining guests and enjoying quality time with family. You'll find that it's a perfect setting for entertaining guests and having BBQ parties.
Local Outdoor Barbeque Installers
However, design trends vary constantly, and you can incorporate various components and elements, many of which are also affordable. A barbeque is a popular addition to your outdoor kitchen or patio. It's one of the first things homeowners install in their outdoor living space.
JFK Company provides high-quality outdoor barbeques to clients around the nation. Many of our clients want to include these amenities in their outdoor kitchens or patios. We will oversee every stage of the design and installation of your outdoor grill.
Our company is committed to offering tailored services, and we work diligently to provide superior outdoor barbecue design and installation solutions to clients. This feature is available as part of a new outdoor kitchen installation or as an addition to an existing one in your yard. We are here to help you with any assignment, big or small.
Design and Layout Considerations For Outdoor BBQ's
With our years of experience, we understand the importance of customization, and our team will help you select the perfect outdoor barbeque for your needs. There are several things to consider while purchasing outdoor barbeques. Here we look at some of them:
Choose from a standalone or integrated piece for your outdoor countertop. When we plan the layout, we will help you consider this, and you can include accessories such as rotisseries and pizza trays.


Additionally, you must decide on the barbeques size, which our designers can assist you with. When it comes to building an outdoor living space, flexibility is crucial. We ensure that adequate space is reserved for counters and seating while having room for proper movement flow.


The fuel you intend to use for your grills and barbeques will also affect the design. We will extend the gas line from the house when you opt for gas, which you must decide before the outdoor kitchen installation. However, if you choose propane, we will keep sufficient space to accommodate the tank.


Custom Designed Outdoor BBQs
Regardless of how basic or complex your request is, you can count on us to offer the services you need. Because there are several factors to consider when planning your barbeque installation, it is better to deal with established specialists like us. We place a premium on personalization while ensuring that you receive a good value for your money. Whether you want something simplistic or elaborate, we are here to help with the best custom outdoor barbeques.
We offer you quality at an affordable price. For more details about how we can help with your outdoor barbeque installation requirements, call JFK Company at (818) 991-7283 . You can also write to us through this Contact Us form, and we will call you soon.