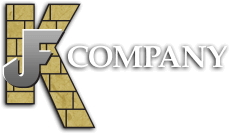 Outdoor Fireplaces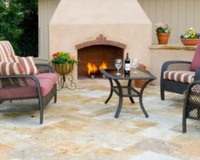 Nothing beats the comfort of a toasty fire in your backyard on a cool winter night. Outdoor fireplaces are undoubtedly charming, comforting, and inviting additions to any backyard. JFK Company serves clients in and around Westlake Village, California. We've established a name for ourselves in this field and have a significant customer base who rely on us to offer tailored cost-effective solutions.
Design and Installation of Outdoor Fireplaces
We are skilled and seasoned operators and can design fireplaces in the styling and aesthetic you want. We know how to create stunning customized stone fireplaces that blend seamlessly with your yard's beauty and existing elements. To ensure that we exceed expectations, our team works persistently and untiringly so that the fireplace we design, and install is suitable to the size of your yard.
We have years of expertise in the field, and when you engage our services, you can be confident that your job will be completed by some of the region's top hardscapers. We can assist you with installing an outdoor fireplace as part of a new landscape build project or an upgrade. Our business strikes the ideal blend of price, quality, and value, and our personalized services will surely delight you.
Materials For Outdoor Fireplaces
We employ concrete, brick, and natural stone to build distinctive outdoor fireplaces that will become the center point of your yard. Additionally, we plan the space surrounding the fireplace with tough and long-lasting pavers and sitting walls to complete the look and provide the functionality you need.
If you want the aesthetic of stone but do not want a large structure on your patio area, we can design a concrete exterior fireplace with stone veneers on the surfaces. This is a great solution, allowing you to achieve the desired appearance without incurring the more significant expenditures associated with natural stone.
With their visual appeal, paver stone fireplaces are easy to install and available in various styles and hues. You can rest assured that you're receiving the best bang for the buck when you deal with us on this project. Our professionals will work with you to develop a solution that matches your requirement. We always place our clients at the core of all that we do, and that means you will always get the value and services you expect.
Ideas For Customized Fireplace Design
We recognize that each yard is distinctive and that you, as a homeowner, have individual preferences and style ideas. We can assist whether you prefer a traditional or modernistic fireplace design. Our staff is committed to providing personalized services. Each outdoor fireplace that we design, and install is unique, and it will enhance the beauty and value of your property.
We use high-grade materials and products to make the feature's upkeep easy for you while increasing its lifespan. For more information about our outdoor fireplace planning and installation services, call JFK company at (818) 991-7283. Alternatively, please send us a message through this Online form. One of our experts will contact you soon to discuss your requirements.