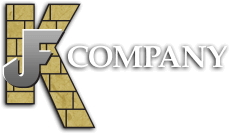 Concrete Pavers
Concrete pavers are an attractive and cost-effective paving choice for the surrounding outdoor space of a home or commercial building, whether new or renovated. The process of paving using interlocking concrete pavers equals a low-maintenance, easy-to-install solution that enhances the appearance of a property. There are also many different paver options in terms of designs, patterns, and styles, and we are here to help you select products that meet your needs and fit into your budget.
If you're looking for something unique, concrete pavers are the answer. Pavers made of concrete mimic the appearance of natural paving materials, and products that resemble stone or clay bricks are just two examples of the many options available. Patios and pool decks benefit from the cooler surface provided by light-colored pavers. In addition to all these advantages, concrete pavers are excellent for custom designs on driveways, walkways, pathways, patios, decks, and other outdoor spaces. The installation is fast, and the surfaces are ready for use quickly.
Premier Concrete Paver Company
You can rely on JFK Company for all your hardscaping, paving, and wall installation needs. Many residential and commercial property owners choose us because of our extensive expertise in the sector, our wide range of services, and our high standards of professionalism. Concrete paver installation is our specialty. This type of pavers can be used for various purposes, from driveways and parking lots to decks, patios, poolscapes, and even garden steps. You can also use them for water or fire feature zones. All outdoor surfaces can benefit from interlocking concrete pavers, which are both practical and visually appealing. It is safe to drive a car or walk on pavers even when these surfaces are wet because of their non-skid properties.
Fortunately, you won't have to go elsewhere just to get the design and installation services of competent crews. We have highly skilled and professionally trained hardscapers who can work on all types of paver installations. We are the specialists that handle start to end installations of various types of masonry features on residential properties. We always focus on making sure that every feature is aesthetically appealing. However, we also prioritize using high-grade materials that will last for many years and require minimal maintenance, with concrete pavers being one of our top choices.
Comprehensive Concrete Pavers Design and Planning Services
For many years, our business has helped homeowners design and plan warm, attractive, and well-planned backyard leisure spaces on their properties. We strive to achieve the optimal balance of reliability, quality, and price in every project. Our company offers complete services to fulfill your needs and increase the value of your home. Although we never forgo quality, we maintain fair prices. Regardless of the size of the task, we are here to assist you with high-grade services. We cover all our work with guarantees, and that gives clients peace of mind that they have hired a credible company.

We invite you to look through our photo gallery below. For additional details about our concrete paver installations, call JFK Company at (818) 991-7283 and one of our team members will return to you in order to get your project started.

Click on the images below to view a larger display.


Concrete Driveway Pavers

Concrete Walkway Pavers

Pool Deck Pavers

Concrete Pathway Pavers

Driveway Paving Stones

Driveway Stone Pavers