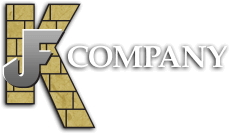 Natural Stone Pavers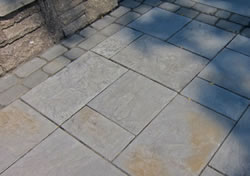 JFK Company is a leading California supplier and installer of premium quality natural stone pavers. For years, we have helped countless DIY-savvy homeowners, landscape contractors, and home builders complete their outdoor improvement projects with ease. Our paver materials are all handpicked and personally used by our own people, so clients are assured that they're getting the finest materials possible.
We service Malibu, Westlake Village, Woodland Hills, Los Angeles, Hidden Hills, Calabasas, Tarzana, Brentwood and neighboring cities in the greater Los Angeles area.
Call Today! (818) 991-7283 or (805) 577-9507
Benefits of Using Natural Stone Pavers
Natural stone pavers are hard to beat when it comes to the benefits that they can provide. The most salient feature of these materials is their unique beauty. Since they are formed by natural processes, they have distinctive aesthetic merits that today's manufacturing techniques may try to imitate but can never perfectly replicate.
These materials are highly versatile both in the range of design options that they provide and their practical uses. They are used in so many outdoor areas, including patios, decks, steps, parking areas, driveways, sitting walls, decks, gazebos and pergolas, garden edgings, entryways, outdoor kitchens, fireplaces and fire pits, and walkways.
Personalized Natural Stone Patio
Patios are some of the most handsome and functional outdoor features that any property owner can have. These add-ons enhance the appeal of outdoor spaces and turn outdoors into a relaxing spot where one can rest and relax after a tiring day.
Using various stone pavers, we can create your dream natural stone patio with the theme or design that you desire. Among the natural stones that we can use as patio paving materials include:
Limestone – This natural stone has a honed finish and a subtly rough surface that is ideal for areas frequented by people -- patios included. It is among the very few natural stones that look better as they age.


Slate – Slate has a highly layered structure and is offered in a lightly honed finish, just like limestone. It is acid resistant and durable, making it ideal for outdoor use.


Granite – For those who are big on appeal, granite is a perfect choice. It has classic and elegant beauty that can make patios veritable conversation pieces.


Marble – Marble's timeless beauty is one huge reason why it remains a favorite among property owners and contractors who wish to create elegant structures.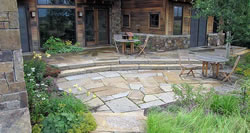 Aside from patios, it is also possible to use natural stone pavers to create garden steps. In fact, we have created dozens of visually stunning and durable natural stone steps that adorn the finest gardens across California. We typically use slate, marble, granite, and sandstone, depending on our client's preference.
Call Today! (818) 991-7283 or (805) 577-9507
Clay Pavers
Other great paving options that we recommend are clay pavers (also known as brick pavers). These paving solutions are known for their hard-wearing nature, making them ideal for outdoor use. They are also able to retain their natural color even after being exposed to the elements for years and even decades. They are easy to install and maintain and highly affordable.
California's Trusted Natural Stone Paver Installers
If you wish to hire a reliable installer of natural stone pavers, then call JFK Company today. We can work on all types of stone pavers and install them based on your desired theme or design. Call (818) 991-7283, or visit our showroom at Agoura Hills today to see some of the finest natural stones in our inventory.
Please call for a free consultation, estimate and references: (818) 991-7283 or (805) 577-9507
Or click here to request a free online estimate.