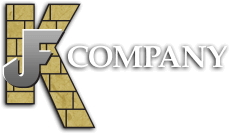 Outdoor Kitchens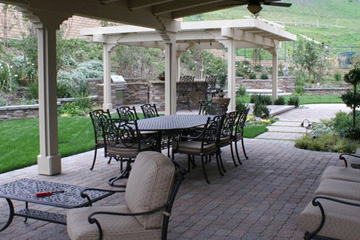 Many residential property owners in Westlake Village, California area, are gradually adding outdoor living features into their houses. They choose to include outdoor living amenities into their homes, converting them into the perfect leisure setting. At JFK Company, we have handled several outdoor living projects, and most of our clientele want outdoor kitchen installations.
An outdoor kitchen is an excellent addition to any home; it enhances the indoor living space and lends your property an expansive feel. Additionally, you may use that place to socialize with friends, and you might just notice that you are less inclined to step away from your home when you feel like entertaining friends. When your property has such a great recreational space, you are unlikely to seek entertainment elsewhere.
Various Facets of Outdoor Kitchen Design
We are a locally owned company consisting of highly skilled professionals that can design excellent outdoor kitchen concepts for you. Our team develops designs that perfectly complement the architectural features of your property. Several more aspects are considered while planning outdoor kitchens, such as the following:
Although you want a lovely kitchen to work in, you don't want it to occupy your whole garden, which is why, whenever we visit the site to carry out an assessment. The team takes precise measurements and creates plans that perfectly balance the outdoor areas.
The design of the space is another critical element. While some clients hire us to design outdoor kitchens on new properties many clients have similar features installed to their existing houses. In this case, we must verify that the features' style, finish, and materials complement the elements on your property.
While we specialize in creating unique outdoor kitchens, we acknowledge that you also expect them to be functional. Therefore, we spend time learning about your intended use for this space and the kitchen equipment you desire to add. Our designers will consider these aspects while designing the area. Outdoor kitchen countertops are available in various configurations, including straight, U-shaped, L-shaped, and C-shaped.
We give recommendations for the best pavers to use in that specific location.
Our technicians will organize the outdoor lighting utilizing cost-effective LED lights as part of your installation project.
The plumbing for kitchen appliances and stovetops, as well as BBQs and grills, must be considered.
You may use either propane or natural gas. Should you opt for the latter, our team will extend out the gas connection from your house to the outdoor kitchen.
We combine our creativity, understanding of various materials, and cutting-edge installation techniques to create spectacular outdoor areas that add significant value to the property. Additionally, we'd need to know if you like a kitchen design with an open structure or a semi-enclosed design so that we can properly organize the entire area.
For more information on our outdoor kitchen design and installation services, please call JFK Company at (818) 991-7283. You can also send us your queries about our paving services through this online form, and we will get back to you within a short time. They will provide you with the services you need within your budget.