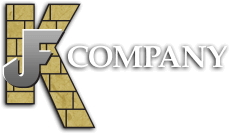 Outdoor Living Services in Topanga, CA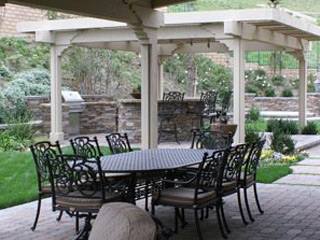 Systematic planning of outdoor living areas is paramount to achieving functional and aesthetic harmony. Thoughtful design ensures optimal space utilization, seamless integration with existing architecture, and a balanced blend of comfort and aesthetics.

At JFK Company, we excel in guiding clients through this pivotal process. Our team collaborates closely, leveraging our design expertise to provide valuable input that aligns with your vision. From recommending suitable materials to suggesting layout enhancements, we tailor each detail to elevate your outdoor space.

By combining your aspirations with our design finesse, we create outdoor living areas in your Topanga, CA, property that are beautiful and functional extensions of your lifestyle.


Range of Outdoor Living Installations
We understand that every space is different, and each client will have specific needs, this is why we offer comprehensive outdoor living services, which include:
Patios - Crafted with various materials like pavers, concrete, or natural stone, our patios provide versatile outdoor gathering spots for relaxation and socializing.
Decks - Elevate your space with expertly designed decks, offering elevated views and ample room for lounging or hosting gatherings.
Outdoor Kitchens - Create culinary masterpieces in the open air with customized outdoor kitchens equipped with grills, countertops, sinks, and more.
Arbors and Pergolas - Add aesthetic charm and shade to your outdoor area with beautifully designed arbors and pergolas.
Fire Pits and Fireplaces - Enhance ambiance and warmth with well-placed fire pits or fireplaces, perfect for cozy evenings outdoors.
Seating and Dining Areas - Design comfortable seating and dining spaces that invite relaxation and encourage enjoyable meals with family and friends.
Water Features - Incorporate soothing water elements like fountains, ponds, or waterfalls that provide a serene backdrop to your outdoor oasis.
Outdoor Entertainment Spaces - Install dedicated areas for entertainment equipped with audiovisual systems, comfortable seating, and lighting.
Landscaping and Lighting - Complete the ambiance with expert landscaping and thoughtfully placed lighting that enhances the overall aesthetic.
Shade Solutions - Integrate retractable awnings, shade sails, or pergola canopies to provide relief from the sun's rays.
Customized Outdoor Living Solutions
We focus on customization and collaborative design. Every outdoor space is unique, and our services are thoughtfully tailored to reflect each client's distinct preferences and lifestyle. Our process begins with a detailed consultation where we actively listen to your vision, requirements, and aspirations. From there, our experienced team combines creativity with technical expertise to propose innovative design solutions that align with your goals.

Throughout the project, we value your input and ensure transparent communication. As we turn your vision into reality, our step-by-step process involves meticulous planning, expert installation, and diligent project management.

Our commitment to delivering exceptional results is unwavering, and we provide flawless execution of projects. By fostering a collaborative partnership with our clients, we guarantee that the result is a personalized masterpiece that reflects your unique style and requirements.


Contact The Local Outdoor Living Experts
Whether you're building a new property or seeking to enhance an existing space, we can help with the best outdoor living transformations. Our team possesses the expertise to curate captivating outdoor environments from scratch, seamlessly integrating features that resonate with your vision. With an adept understanding of architectural nuances, soil dynamics, and design principles, we bring your ideas to life while optimizing functionality and aesthetics.

Moreover, we specialize in breathing new life into existing outdoor areas. Whether you're looking to add fresh elements or upgrade your current features, our skilled team collaborates with you to envision, plan, and execute these enhancements. From patio extensions and deck upgrades to incorporating water features or outdoor fireplaces, we have the proficiency to elevate your space with precision and finesse.

Call JFK Company at 800-392-7272 or 805-577-9502 to learn more about our Outdoor Living Services in Topanga, CA. Alternatively, use this online form to send us your queries or project details.