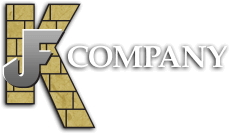 Driveway Pavers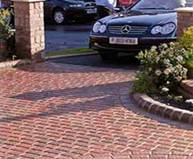 JFK Company has been creating stylish driveways for residential and commercial properties throughout greater Los Angeles, CA. for many years and with great success. Our professional team of driveway designers and contractors has experience in almost any driveway material on the market, from concrete to clay brick pavers to Belgard's range of interlocking pavers.
We believe that the presentation of your driveway plays a huge role in the overall impression of your property, for it is often the first feature noticed by people entering your home or business. Therefore, it is paramount that your driveway is installed by a company with extensive experience to ensure best results.
Talk to the team at JFK Company today and we will provide you with a range of innovative ideas to revamp your existing or new driveway.
We service Malibu, Westlake Village, Woodland Hills, Los Angeles, Hidden Hills, Calabasas, Tarzana, Brentwood and neighboring cities in the greater Los Angeles area.
Call Today! (818) 991-7283 or (805) 577-9507
Belgard Pavers for your Driveway
We are certified Belgard Paver installers and are very proud of this partnership. Belgard Pavers are the leading paving stones used across the U.S. Known for their quality, performance, durability and beauty. At JKF Company we recommend the use of Belgard Pavers for any type of driveway installation project.
If you want your driveway to give your property added aesthetic appeal, then Belgard Pavers is the right material for you. There are a wide range of colors, textures, shapes and sizes to choose from. This range of concrete interlocking pavers offers visual appeal, strength and versatility, making them an ideal driveway paver. Not only will your driveways look amazing with a timeless appeal but they will also last a lifetime.
Concrete Driveway Pavers
Interlocking concrete driveway pavers have become a very popular choice for homeowners, designers and contractors over the years. And it is no wonder because there are so many benefits to using these types of pavers, particularly for your driveway. Let us list some of the advantages you will gain from using interlocking concrete pavers:
Increased aesthetic appeal
Endless design options: with a vast range of colors, shapes and sizes available
Ease of installation: The 'interlocking' system allows the pavers to be installed simply and also creating a heavy load bearing surface.
Low maintenance: Replacing damaged pavers is as simple as pulling up the unwanted paver and replacing with a new one.
At JFK Company we believe that you will be delighted with the results of using interlocking concrete driveway pavers. On top of all the benefits mentioned above, they will also last a very long time and so are very cost effective. We want to install you a driveway that not only looks great but will serve you well for many years to come.
Call Today! (818) 991-7283 or (805) 577-9507
Travertine Driveway Pavers
At JFK Company we specialize in the installation of interlocking travertine driveway pavers. Travertine pavers are a natural stone paver that has become very popular of late. There is really nothing like the look and feel of natural stone pavers like Travertine. Your driveways will be the envy of the entire neighborhood.
Travertine pavers are extremely aesthetically pleasing as they give off an 'old world' classical look. Being a natural stone also means that they will be very durable and perform very well over time. That is what you want out of your driveway pavers: visual flair and longevity. You pay a little more for travertine pavers but the benefits that you will reap over the years will be well worth it in the end.
Clay Brick Driveway Pavers
Clay brick pavers are a manmade product. This means that they are readily available and the manufacturing process with Belgard has improved their quality and durability for many years. Brick is one of the most commonly used building materials today and has been for many decades. Clay brick pavers will form a sturdy driveway that will add visual appeal to your property.
Brick driveway pavers may be the perfect selection for you, especially if you have a brick home or commercial building. Continuing on with the theme of brick for your driveway will really complement your entire site. Brick is a timeless material and will always be a great choice for your driveways.
Please call for a free consultation, estimate and references: (818) 991-7283 or (805) 577-9507.
Or click here to request a free online estimate.