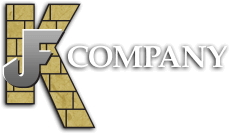 Hardscape Services in Calabasas, CA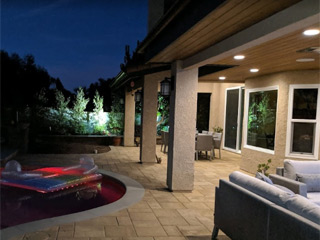 We at JFK Company offer professional services in design, installation, and maintenance for all aspects of outdoor living, including hardscaping, outdoor kitchens, retaining walls, landscaping, brick pavers, water features, and outdoor fireplaces. We have more than 30 years of experience in the field, making us the go-to company for high-quality hardscapes.

As a result, our crew is widely recognized as the best in Calabasas, CA, and the surrounding areas for installing driveway pavers. Our dedication to our work comes from a deep appreciation for our work. We guarantee 100% satisfaction on all our outdoor living projects.


Permeable Pavers
Permeable pavers are also popular in our company. We constantly advise our commercial and residential clients to use this paver. We tell them that permeable paving is a great way to preserve their landscaping and other outdoor structures from damage. Hiring a skilled and experienced firm like ours will provide you with the same advantages.

Most Southern California properties suffer from water run-off issues. Using high-quality permeable pavers in pavements and other paving projects, such as outdoor living amenities, is our efficient response to this issue. The soil cannot absorb rainwater if paved, leading to problems like flooding in the landscaping and even the foundations of buildings and other concrete features on the property.

There are many advantages to using permeable pavers in your landscaping or paving projects, including lowered water bills and less pooling water. Using permeable paver stones can help mitigate climate change's effects by fostering a self-sufficient ecosystem's growth. Finally, because permeable pavers are made of the highest quality materials, they will last a lifetime.


Walls and Pilasters
Pilasters are one of many excellent options for improving the visual appeal of a wall, whether inside or out. We have been asked to transform various mundane indoor and outdoor locations into eye-catching masterpieces. We do this by not settling for the status quo regarding wall design and instead opting to incorporate decorative pilasters into our work per our patrons' wishes. A pilaster is a decorative architectural element to adorn a wall, fireplace, or other architectural feature. As a result of their adaptability in terms of aesthetics, they have been used for centuries in building construction. They're widely used because they're cheaper than columns, which is a big reason for their popularity among construction companies and homeowners.

Meanwhile, we are experts in creating and installing beautiful walls that will stand the test of time. We can build virtually every type of wall, including sitting and garden walls and retaining and perimeter walls. Pavers and segmental wall blocks are just two examples of the high-quality building supplies we recommend and only use. These materials are adaptable because of the variety of forms, hues, finishes, and patterns available.


Porcelain Pavers
Porcelain paving is hard to beat in terms of durability, aesthetics, and longevity. We suggest its use for many client projects, including walkways, patios, decks, fire pit areas, and more. There is a wide variety of uses for these items in the open air on private and public properties.

Achieving a spectacular result is as simple as hiring experienced hardscapers like us to lay the porcelain pavers you've chosen. We have the know-how to decorate the exterior areas of your home with exquisite patterns and designs. We can take on jobs of varying sizes and scopes and always provide outstanding value to our clients.

Our knowledgeable team will carefully consider all your specifications as they create these features. This way, you can obtain precisely what you need for a particular environment.

For more information on paver installations in Calabasas, CA, get in touch with JFK Company via this Online Form, or give us a call at (818) 991-7283, and we will get back to you right away.