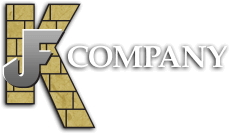 Retaining Walls in Thousand Oaks, CA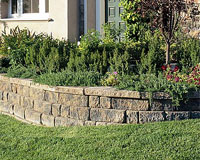 JFK Company is a leader in the hardscaping field throughout Thousand Oaks, CA. We cater to clients here and the surrounding areas and provide high-quality paver services. Creating superb outdoor features involves skill, expertise, and knowledge, and we have all these and also complete every project that we undertake, to industry standards.
Most landscapes have some walls. While some of these structures help to demarcate spaces, others provide some support to the landscaping. We offer industry-leading hardscaping in Thousand Oaks, CA, services that include design and installation of different types of walls including:
Retaining Walls
There are times when certain landscapes have sloping land, or the grading isn't right. Soil erosion is another common problem on many properties in Thousand Oaks, CA. In all of these situations, it's necessary to provide some support to the landscape. Retaining walls are specially-engineered to support backfill after any area is excavated to make space for outdoor features in a landscaped area. Natural stone, concrete masonry units, as well as brick, etc. could be used in retaining wall construction. These walls are very different from standard garden walls as their primary purpose is to improve the integrity and stability of the landscaping.
Block Walls
If you are getting landscape walls built, it is essential to select suitable quality materials. These walls have to endure exposure to the elements, and they also need to provide stability and support to the outdoor spaces. This is why we use resilient materials such as concrete blocks also called concrete masonry units. Today many well-known companies manufacture blocks for the construction of these walls. You can choose from products that have unique finishes; some of them also emulate the appearance of natural stone or brick. It means you get an attractive and unique-looking, yet highly cost-effective wall for your property in Thousand Oaks, CA.
Boulder Walls
Many homeowners like the appearance of natural stone in their landscaping. While this material is ideal for various features, it is perfect for the construction of boulder walls. These walls can have simple and straight lines or a more natural design aesthetic. When we handle Thousand Oaks CA boulder wall construction for our clients, we select the materials with care and complete the installation to industry standards. This helps to ensure that you get resilient and study walls which also look very unique in every way. Since these features will be custom designed for you, we will make sure that they are proportionate to other outdoor features on your property such as driveways, pool decks and patios.
If you are looking for custom retaining wall installation services in Thousand Oaks, CA, we are the company to call. Our team of experts is here to help with every aspect of your paver installation project.
For any more information, feel free to call JFK Company at (818) 991-7283 or send us a message through this Contact Us form, and we will revert within a short time.