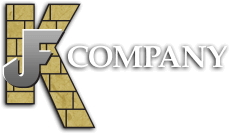 Patio Pavers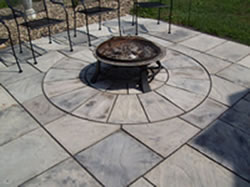 A patio is a perfect area for relaxation and other family activities. To ensure it will serve its important functions, it must be designed and built with the best materials available. At JFK Company, we recommend the use of pavers. They are superior in terms of aesthetics, durability, and value for money. That's why our company trusts nothing but these materials.
However, we are not your usual paver supplier or installer in California. Our company is an expert when it comes to pavers—be it supplying materials, installing unique concrete paver patios, or creating stunning patio designs.
We service Malibu, Westlake Village, Woodland Hills, Los Angeles, Hidden Hills, Calabasas, Tarzana, Brentwood and neighboring cities in the greater Los Angeles area.
Call Today! (818) 991-7283 or (805) 577-9507
One of our specialties is designing and installing patio pavers. There's no limit to what style, shape, size, color, pattern, or texture we can design, build, and supply. Just to give you some great ideas as to what type of pavers to use on your patios -- here are some of them:
Natural Stone Pavers
To qualify as "natural," such stones have to be quarried from their native location and brought here to California. In their purest form, these stones are rough and out of shape. We will smoothen or roughen the surface and cut the stones to your preferred size and shape. With these natural stone pavers, you can expect an elegant display of nature right on your property.
There are different types of natural stone pavers for patios but we only choose the best ones. We usually recommend the use of
travertine pavers

bluestone

granite pavers

limestone.
These are best used for showing off because of their elegant appeal.
Patio Brick Pavers
In terms of quality, clay brick pavers come second to natural stones. They are the earliest forms of pavers, dating back in the time of Sumerians. Making clay bricks takes a lot of work. Each piece is hardened under very high temperature for about 40 hours. All this is really worth it in the end.
See the old structures built with clay brick pavers. There's no doubt that structures built with bricks last forever. These are not only perfect for patios but also for driveways, pathways, and around the garden.
Concrete Patio Pavers
Despite the greatness of stone and clay pavers, the industry's favorite is still concrete pavers. The cost is unmatched. Even the variety of design is unrivaled. But, since manufactured, such pavers are only as good as their manufacturer's workmanship.
This is the reason we partnered with Belgard. As a certified installer of these pavers, our clients are assured that their patios will not only become the most beautiful areas in the home but will also last a lifetime.
Reliable Supplier and Installer of Patio Pavers
Browse through our Portfolio and Catalog or, better yet, see them to appreciate their effect on the overall outdoor aesthetics. You may come to our office in Agoura Hills, California and visit our lovely showroom. This will allow you to get a closer look at some of the most beautiful collections of patio pavers. You can also get some patio ideas while in there, too.
Let us help you build the perfect patio for your home with our various paving materials.
Please call for a free consultation, estimate and references: (818) 991-7283 or (805) 577-9507
Or click here to request a free online estimate.