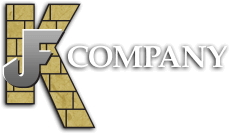 Brick Pavers
When it comes to overall benefits, brick pavers rank as among the best materials to use in any landscaping or home improvement project. In fact, we highly recommend them on patios and other outdoor living spaces due to their inherent natural beauty and appeal, design flexibility, and durability. They are easily among the most preferred paving materials by landscapers, DIY homeowners, and contractors. We are 100 percent convinced by these pavers' qualities that we actually use them extensively on our own properties.
Hire us today and let us provide you with outstanding outdoor features using only the finest brick pavers that we can find.
Experienced Brick Paver Installers
Our company has been serving Southern California locations since 1989, and we have installed some of the most stunning paver amenities found in the areas we serve. Our decades of collective experience mean that we have the required expertise to tackle any paver design and installation job. We have a team of skilled and professionally-trained installers who have impressive work ethic and portfolio, thus making them highly qualified to take on even the most challenging paver installation tasks. Our crews have completed numerous installation projects in CA, so you can count on their skills and expertise to handle your own paver project.
We've mentioned that brick pavers are highly versatile materials, did we? Here are the most common uses and applications of these pavers:
Patios
Driveways
Walkways
Entryways
Garden steps
Planters
Outdoor fireplaces and fire pits
These materials are heavily used in residential and commercial properties where it's important to make the landscape's beauty stand out. Brick or clay pavers are ideal for landscape improvement tasks that call for a specific theme or design: whether Old World, Zen-inspired, Contemporary, or Modern. We could suggest the right theme based on your property's design or you could spell out your design needs to us and we'll achieve the exact look that you require. That way, you'll get highly customized landscape amenities made from the best brick pavers.
Top-Quality Brick Pavers
As property owners ourselves, we put premium on the durability of every paver feature that we install for our clients. To ensure their longevity, we use only top-quality brick pavers from our in-house inventory. We get our products from the leading manufacturers in the country such as Belgard, Unilock, and Pavestone. These paver manufacturers have high manufacturing standards that include state of the art manufacturing processes and high-quality raw materials. Such measures guarantee that the brick pavers they produce are tough, fade resistant, and aesthetically superior.
Get Your Dream Brick Paver Features at Affordable Costs
If you want to get your hard-earned money's worth, we urge you to trust only in paver installation experts like us. JFK Company is among Southern California's most reliable and preferred installers of world-class paver amenities. We offer competitive pricing that is truly easy on the pockets. Moreover, we warranty our work and offer value-for-money design and build services to residential and commercial property owners. With us, you can realize your dream paver features with our premium brick pavers.

Dial (818) 991-7283 right now and let us discuss the details of your paving project.

Click on the images below to view a larger display.


Brick Paver Pool Deck

Brick Paver Entry

Landscaped Brick Pavers

Curved Brick Pavers

Herringbone Brick Pavers

Brick Paver Driveway

Brick Paver Borders

Brick Paver Deck

3D Brick Pavers

Gazebo Brick Pavers

Brick Paver Lamp Post

Brick Paver Lamp Post

Circular Brick Pavers

Brick Pavers Pavilion

Brick Paver Patterns

Brick Paver Patio

Clay Brick Pavers

Brick Paver Patterns

Brick Paver Installation

Brick Paver Driveway

Segmental Brick Pavers

Brick Pavers & Walls

Commercial Brick Pavers

Brick Paver Edging