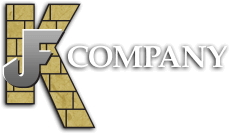 Blog Articles
Most Popular Applications for Pavers
There is no doubt that pavers have become one of, if not the most popular outdoor surfacing material nowadays. Some of the most popular applications for pavers includes patios, driveways, walkways, steps, and pool decks. Because pavers are so versatile and available in a wide range of materials; this makes them ideal for a variety of applications. Not only do they make for a strong and durable surface, but they also add aesthetic appeal to any property!


Top Outdoor Living Trends in Los Angeles
Los Angeles, the city of perpetual sunshine and breathtaking landscapes, is a haven for outdoor enthusiasts. With a climate that beckons you to spend more time outside, it's no wonder that outdoor living has become a cherished lifestyle in the City of Angels. In the following article we will be talking about the top trends for outdoor living spaces in Los Angeles nowadays. Hopefully this will give you some inspiration for your outdoor spaces!


5 Backyard Artificial Turf Ideas
In this article we will be talking about the top five uses for artificial turf for property owners. These include things such as play areas, patios, putting greens, as yard turf or for pool decking. Artificial turf is so versatile and durable that is great for application in many areas around your outdoor spaces. It doesn't just replace natural grass, it can also replace hardscape material for a softer, more natural look!


5 Most Popular Natural Stone Pavers
There is no doubt that the use of natural stone pavers for any type of hardscaping project that you may have in mind will definitely add aesthetic appeal to your property. Natural stone pavers have been for centuries because not only are they visually appealing, but they are also very durable and low in maintenance. So, what better type of material to use for your next patios, driveway, walkway, pool deck, retaining wall, outdoor kitchen or fire pit!


Why You Need An Outdoor Kitchen
In this following article we will be discussing some of the many benefits that you will gain by adding an outdoor kitchen to your outdoor living space. Some of these includes the ability to cook outdoors and leave your indoor kitchen nice and clean. You can do all your entertaining outside. You will also be adding extra living space by extending it into the outdoors. Overall, there is no doubt that you will be adding functionality, practicality, and value to your home!


5 Benefits of an Outdoor Fireplace
Planning and constructing an outdoor fireplace require skill and attention to detail. You will need to select appropriate materials and the right style to complement other outdoor living elements on your property, and that is why you need the skills and creativity that our company brings to the table. In this article we will be talking about the top five benefits of adding an outdoor fireplace to your outdoor living space.


Cleaning & Sealing Pavers
In the following article we would like to talk about cleaning and sealing pavers. There are so many benefits to cleaning and sealing your pavers on a regular basis and they include protecting your pavers from stains, debris, and efflorescence, they will also look vibrant and maintain their 'new look' for longer. Talk to one of our professionals today for all the information you need on the correct cleaning and sealing techniques for your paved areas!


5 Applications for Brick Pavers
There are many applications for brick pavers. The addition of brick pavers to your hardscaping will not only add functionality but also aesthetic appeal and durability. In this article we will be discussing the top 5 applications which include driveways, patios, pool decks, paths/walkways, and pizza ovens. If you are thinking about using brick pavers for your next hardscaping project, then please read this article and give us a call at JFK Company today and we will answer all your queries.


Benefits of Permeable Pavers
Pavers have become an integral part of hardscaping outdoor areas, including gardens, walkways, patios, and driveways, etc. The customizability of pavers allows homeowners to personalize their designs to a great extent. A reputed paver installation company like JFK Company could even come up with a unique pattern and design for your paved areas. Nowadays, permeable pavers have become a popular choice for property owners looking for a paver that is both aesthetically appealing, cost effective as well as environmentally friendly.


Natural Stone Pavers Ideas
Natural stone pavers are available in many finishes and designs to enhance your outdoor space's beauty. Besides, these pavers are valued for their unmatched durability and longevity. At JFK Company, we provide comprehensive hardscaping services for both residential and commercial properties in greater Los Angeles and the San Fernando Valley. We have over three decades of industry experience and are specialists in paving stone installation.


Why Concrete Retaining Walls Are Better
Retaining walls are built to prevent soil erosion in the outdoor areas of a property. They help stabilize the ground and make the landscape look more attractive. Several reasons make concrete retaining walls better than ones made from other materials. Retaining walls are incredibly versatile, and you can install them in any area of your landscape to create a more stable site and structured look in that space. Concrete blocks or poured concrete are the two options available for building these structures.


Concrete Pavers Versus Brick Pavers
Your property's outdoor spaces need the right planning if you want them to look unique, attractive, and stand out from neighboring properties. However, stunning outdoor spaces also need suitable materials and regular maintenance and care to keep them looking good for many years. Therefore, you must hire experts like the ones at JFK Company for all your hardscape design and installation requirements. We like to keep our clients updated with product and design-related information to plan the best driveways, walkways, pathways, and other outdoor installations.


How to Maintain Pavers
Pavers are widely used for driveways, walkways, pathways, patios, decks etc. They are resilient and stunning in appearance and last for a long time. However, these tough and hardy outdoor flooring products also need regular maintenance.
Regular maintenance is one of the simplest ways to keep your paver stones looking great. It also keeps them in good condition, helping you avoid unnecessary replacement or repairs. Despite regular maintenance, you may sometimes find damage to certain units. It's best to replace these pavers and restore the look and integrity of the paved installations.


For information on our concrete retaining wall design and installation services, please call the experts at JFK Company on this number - (818) 991-7283. You can send us your queries about our retaining walls solutions via this online form, and we will revert within a short time.