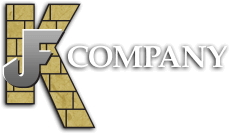 Walls and Pilasters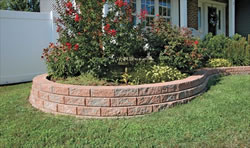 JFK Company specializes in the design and installation of walls and pilasters for commercial and residential properties. For years, we have been serving residents of Agoura Hills and select California cities. In fact, many of our creations count as among the most exquisite pieces of outdoor structures in the state.
If you love the idea of having exceptional walls and pilasters installed in your own property, then don't think twice about hiring us soon.
We service Malibu, Westlake Village, Woodland Hills, Los Angeles, Hidden Hills, Calabasas, Tarzana, Brentwood and neighboring cities in the greater Los Angeles area.
Call Today! (818) 991-7283 or (805) 577-9507
Benefits of Using Natural Stone Pavers
Walls signify strength, stability, and permanence. And here at JFK Company, we take pride in our ability to create wall structures that can last a lifetime without suffering major damages or requiring a major repair or reconstruction effort. Not only that, we can assure clients to enjoy wall features that can uplift their outdoors' aesthetic merits. Among others, we can build the following:
Retaining walls
Retaining walls have important functions in landscapes and outdoor areas. They prevent unstable soil from eroding that can cause damages to nearby structures. They also serve decorative purposes and make unused areas functional.
Garden walls
A garden wall is actually a retaining wall and a garden combined in one neat and interesting structure, with immense practical and aesthetic benefits. We can build garden walls according to your design needs or install them to complement your home's existing architecture.
Brick Walls
It is amazingly easy to make any outdoor area catch people's attention just by installing attractive brick walls. Our company has been installing these awesome landscape features for years, and our clients can attest to the exceptional beauty and lasting quality of the walls that we have built for them.
Whichever of these wall structures you wish to have for your outdoors, rest assured that we can build them since we have all the needed materials, tools, and manpower.
Pilasters - Outdoor Add-ons that Mesmerize
We have been installing all types of pilasters for residential and commercial properties in California. Through the years, we have acquired mastery of the design and installation of these outstanding outdoor additions. Accordingly, we can come up with different pilaster designs, such as modern, antique, classic, contemporary, and the like. We can also create Doric, Ionic, Corinthian, or Composite pilasters, depending on your desires.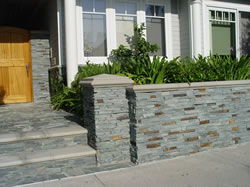 A pilaster can be the perfect accent piece to complement any architectural design of homes. It can be installed both indoors and outdoors, making it a truly versatile piece. In the hands of our creative designers and skilled installers, you can definitely look forward to having pilasters that will never fail to mesmerize and awe any of your guests.
Designing and Installing Unique Walls and Pilasters
We have been doing design and installation of walls and pilasters for countless California clients for years now. Our solid partnerships with the most trusted suppliers of first-class materials that come in a wide range of designs and types allow us to satisfy every possible design specification. We have skilled and experienced people with appropriate tools and equipment, so we can finish projects ahead of deadlines.
Call us today for your inquiries. Let us build you stunning walls and pilasters that you can enjoy for decades.
Please call for a free consultation, estimate and references: (818) 991-7283 or (805) 577-9507
Or click here to request a free online estimate.