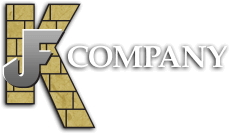 Hardscaping Services in Simi Valley CA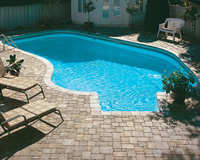 You can define your outdoor space and bring symmetry between the house and garden with hard elements and also give your landscape distinction with our pavers and outdoor structures. You can be sure that when designed with vision and style, hardscapes create functionality while beautifying the architecture of your home into the outdoor environment. With over 30 years of experience, at JFK Company you will find a team of passionate professionals which can help you with the design, installation, and maintenance of all phases of outdoor living. We cater to clients in Simi Valley CA and the surrounding areas and provide high-quality hardscaping services and we create superb outdoor spaces due to our skill, expertise, and knowledge.

We assure you that hiring people like us is always an excellent option because you are assured of quality workmanship regardless of the simplicity or complexity of the tasks. The skills of our people are honed by their decades of experience in designing and building different types of landscapes. We always follow the project's specifications to give clients their dream hardscape amenities and we only use premium quality materials from our partner suppliers.


Hardscaping Planning and Installation Services
Every landscape has different types of hardscape features that lend it a complete look while they become the foundation of all the other soft features in that space. Some of our most popular hardscaping projects nowadays seem to include concrete paver patios, travertine paver driveway, brick paver walkways, and also pool decks, retaining walls and pilasters. We are committed to creating unique hardscapes that are superb in every way and you can be sure that our teams of highly experienced professionals will take your visions and make them a reality.

We are not your usual paver supplier or installer in California, as our company is an expert when it comes to pavers—from supplying the materials and planning the perfect design, to then handling the installation process. We can help design and install a wide variety of hardscaping features, such as stunning patios paved with resilient natural stone pavers, or clay brick paver driveways that will add visual appeal to your property.

If you are looking for customized, top-quality hardscaping services, you need the expertise and skill that we bring to the table. Our company always adopts a personalized approach to every job and ensures that your outdoor spaces look stunning in every way.


Pool Deck Design and Planning Services
Pools are a fantastic addition to any residential property. They are the perfect way to increase the usability of your yard and provide the ideal setting for fun, leisure, and entertainment. Also, a great way to really finish off and add extra appeal to your swimming pool is with the addition of a pool deck. At JFK Company we will transform your backyard pool into an inviting oasis that is truly a delight for the senses. We provide you with the ability to create a one-of-a-kind work of remarkable lasting beauty for the pool deck of your dreams.

The market is flooded with new products and materials, yet it takes some skill and creativity to use these products to achieve the best effect. Due to modern manufacturing techniques giving pool deck pavers unsurpassed beauty, strength, durability and now affordability, they have become the number one choice for those upgrading or building swimming pool decks. Outdoor flooring made of pavers, stamped concrete or laid stone are remarkable choices. Decking can be laid with a more natural flow with earthy tones, or more dynamic and elegant approach can be created with strong lines of brick. Our team of experts is here to help with every aspect of your pool deck design project and the installation plans that will follow it.

If you are from Simi Valley CA and the surrounding areas, we sure are the right hardscaping company for you. If we haven't convinced you yet, feel free to call JFK Company at (818) 991-7283 or send us a message through this Contact Us form, and we will revert within a short time with even more information to offer you.