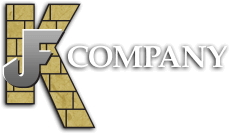 Hardscape Services in Hidden Hills, CA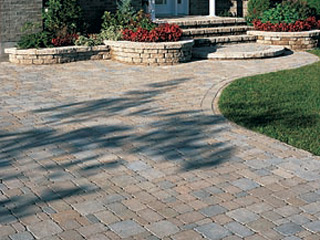 The JFK Company is the industry leader in hardscaping in Hidden Hills, California. We specialize in offering various hardscaping options to match the multiple demands of our customers. Our experienced staff is exceptionally competent in designing and installing hardscaping elements that increase your home's visual appeal and offer long-lasting durability.
From patios and walks to retaining walls and fire pits, we can construct the ideal hardscaping solution for your requirements. From the original concept to the final installation, we collaborate closely with our customers to ensure their vision is accomplished. Our mission is to provide aesthetically pleasing and valuable outdoor environments for our customers to enjoy for many years. Some of our services include the following.
Retaining Walls
We design and construct one-of-a-kind, robust, long-lasting retaining walls using premium materials such as concrete masonry units, paver blocks, and bricks. Retaining walls are crucial for avoiding soil erosion and holding back dirt. We recognize that each project is unique, so we work with our customers to design and construct retaining walls tailored to their individual requirements and preferences.
Our experienced staff is proficient in constructing retaining walls that are aesthetically pleasing and incredibly durable. We employ only the best quality materials and the most modern building processes to guarantee that our retaining walls are durable.
Whether you want to improve the functioning of your outdoor area or avoid soil erosion, our staff is here to assist you. We provide diverse retaining wall options to accommodate the different demands of our customers, and we are devoted to exceeding their expectations with superior service.
Patio Pavers
Whether you want to create a lovely outdoor living space in your backyard or update the patio area of a commercial property, we have the skills and knowledge to produce the solutions you want. We design and install patio pavers utilizing mixed premium materials, including natural stone, concrete, and brick.
Our team of specialists is very adept at creating bespoke paver patterns that improve the aesthetic appeal of your outdoor area and ensure its long-term durability. We work closely with our customers to comprehend their objectives and preferences, and we provide individualized services tailored to the specific demands of each project. We are committed to delivering prompt and effective installation services, focusing on attention to detail and premium materials.
Pool Decks
Designing and installing a custom pool deck involves skill and expertise, which we give. We use only the finest pavers from well-known manufacturers to make pool decks that improve the aesthetics and utility of your outdoor area. Our team of professionals is very talented in designing and building pool decks that match our customers' individual requirements and preferences. We can meet your demands whether you choose a traditional or contemporary style.
Contact The Local Hardscaping Specialists
We have the knowledge and skill to develop the ideal design for your pool deck. Each pool deck should be as distinctive as its owner. We provide design services tailored to the specific needs of each project. From choosing the perfect paver color to developing elaborate patterns and designs, we collaborate closely with our customers to realize their vision.
If you require a new retaining wall, a custom pool deck, or the installation of patio pavers, we have the skill and commitment to turn your idea to reality. Call JFK Company at 800-392-7283 or 805-577-9502 to learn more about our services and the ways in which we can help transform your outdoor living area. Alternatively, use this online form to send us your queries or project details, and we will call you back to discuss your hardscaping requirements further. We offer you excellent value at an unbeatable price.