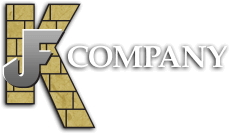 Permeable Pavers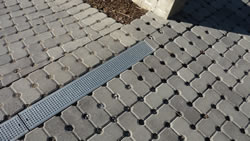 At JFK Company we believe in doing our bit for the environment by trying to use sustainable materials wherever we can. We also encourage our clients to also adhere to as many 'green' practices and materials when it comes to their landscapes and hardscapes. Permeable pavers are just one of those products that provide so many environmental benefits.
The characteristics of permeable pavers allows the movement of storm water run-off through their surface; hence reducing the effects of run-off on the environment. By reducing run-off you will also be trapping soils and various other pollutants from contaminating storm water supplies.
We service Malibu, Westlake Village, Woodland Hills, Los Angeles, Hidden Hills, Calabasas, Tarzana, Brentwood and neighboring cities in the greater Los Angeles area.
Call Today! (818) 991-7283 or (805) 577-9507
Permeable Pavement
Some of the applications where a permeable pavement will be most effective include:
Parking Lots


Lawns


Cycle paths


Service or emergency access lanes


Roads


Driveways


Airports


Sidewalks


Installing a permeable pavement in areas like the ones listed above will allow the surface to absorb much of the stormwater and filter the pollutants. The aim is to secure the water quality flowing through our stormwater drains. If you would like some help installing a permeable pavement, please call the professional team at JFK Company today!
Call Today! (818) 991-7283 or (805) 577-9507
Pervious Pavers
When we talk about 'Pervious Pavers', we are just using another term for 'Permeable Pavers'. Such paving stones are manufactured to have a 'pervious' surface. This allows water to permeate through to the sub-surface. However, when we install these pavers it is important to use the correct base and sub-base materials so that the soil below is not affected.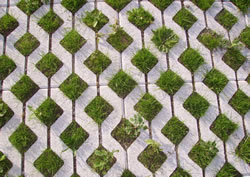 The great thing about the range of pervious pavers that are on the market nowadays is that they don't have to look any different to nonporous pavers. You can still get the beautiful look of stone or concrete pavers as well as the environmental benefits. Let us show you the stunning range of pervious pavers that are available; there is a wide range of shapes, sizes, colors to choose from!
Porous Pavement
Talk to one of our friendly team members at JFK Company for everything you need to know about installing a porous pavement. Our professional paving contractors have all the knowledge and experience required to give you the best results possible. Let us help you build a greener environment by starting with your property.
No job is too large for us! We will help you select the best porous paving materials for you application. It is important to us that you not only have a 'greener' pavement, but that you also have a pavement that compliments your property on a whole as well. Contact us today for a free consultation on your next porous pavement project!
Please call for a free consultation, estimate and references: (818) 991-7283 or (805) 577-9507
Or click here to request a free online estimate.