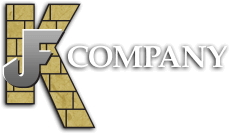 5 Backyard Artificial Turf Ideas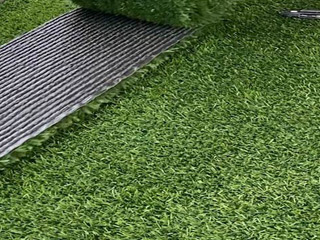 Contemporary property owners desire attractive, functional, and durable outdoor living spaces. While lawns and green patches look fabulous, maintaining these installations can be tedious and time-consuming. That's why JFK Company recommends using artificial grass.

With years of experience, we've installed synthetic grass in residential and commercial yards and landscapes across the region. Here are five exciting applications of artificial grass, from our team:


Play Areas
Artificial grass is perfect for play areas, especially if you have children or pets. You can choose from various surfaces, including cushioned grass, to construct a play space that meets your requirements. Synthetic lawns are also hygienic, making them ideal play space solutions for children and pets.


Yard Turf
Artificial grass is a great alternative to concrete for gardens, backyards, and other high-traffic outdoor spaces. It provides a fresh look, can withstand foot traffic, and offers a cushioned playing area for small children. It's also suitable as a landing pad underneath a swing set, providing a softer surface than concrete or a patio.


Pool Decks
Artificial turf is ideal for pool decks, providing an aesthetically pleasing and functional surface that eliminates bald spots and muddy sections. It's easy to clean and can be used in clubs, resorts, and hotels.


Patios
You can use artificial turf to create pathways through meticulously landscaped gardens and as a patio backdrop for patio furniture. Snip it into strips and combine it with pavers or natural stones to create a patterned patio surface. Additionally, it can be used to designate areas for statuary and birdbaths or to create edges and borders for terraces and other irregularly shaped landscape spaces.


Putting Greens
Modern synthetic turf is ideal for miniature putting greens that closely resemble natural grass in appearance and texture. They are easy to install and can withstand foot traffic well, making them perfect for miniature putting greens on smaller and larger installations on commercial properties.


Contact The Artificial Grass Experts
Our knowledgeable team is dedicated to helping you find the perfect backyard artificial turf ideas that work best for you. We take the time to understand your needs and preferences and provide expert guidance on the latest turf options and installation techniques.

JFK Company has the expertise to deliver a beautiful, low-maintenance solution that will stand the test of time. Contact Us today to learn more about our services and how we can help transform your outdoor space.