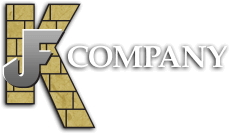 5 Benefits of an Outdoor Fireplace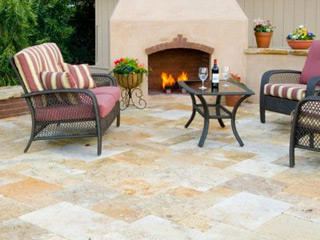 It's no secret that outdoor fireplaces are a great way to improve any given area's aesthetic appeal and practicality. Like indoor fireplaces, outdoor versions come in a broad range of styles, fuels, and sizes. This includes anything from wood fireplaces to gas-fueled ones or elaborate features with pizza ovens incorporated in them.
JFK Company is a leading operator in the hardscapes industry, and we help design and install the most stunning fireplaces on our clients' properties. After assessing the available space, we design your fireplace to meet your needs.
Selecting the right sized fireplace is crucial as an oversized one can easily overwhelm your backyard area. There are several benefits to an outdoor fireplace installation, and here we look at 5 most notable ones:
Adds Functionality To Your Yard
Backyard fireplaces are a great way to finish off a deck or patio. An outdoor fireplace is a focal point and natural meeting spot, just like the fireplace inside the home. It's also helpful in setting off an outdoor area and making it possible to set up permanent fixtures like stone tables and seating walls. Depending on the available space, your fireplace area can become the central entertainment space of your home.
Enhances Your Outdoor Living Area's Ambiance
Any outdoor fireplace adds a cozy focal point, a place for guests to gather and unwind. An outdoor fire provides an unparalleled ambiance, which is why real estate agents often claim that it is the second most desired amenity in a backyard after a swimming pool. You can choose from a range of fireplaces, including natural stone, brick, or concrete. Professional hardscapers will design a fireplace that looks great and blends well with various other features in your backyard.
Extends The Outdoor Living Season
A fireplace allows you to spend more time in the great outdoors. An outdoor fireplace lets you enjoy the outdoors for longer by keeping you toasty and extending your outdoor season. By installing an outdoor fireplace, you can extend the days you can enjoy your outdoor living areas. You can sit out on the patio all night because to the comforting heat it generates and the lovely orange light it casts.
Adds Value To Your Property
Aside from a kitchen, the second most desired outdoor amenity is a fireplace, as indicated above. The value increase from installing an outdoor fireplace is substantial because of its appeal. Indoor and outdoor fireplaces offer the highest returns on investment for any home improvement project. This feature can add as much as 12% to a property's market price, making it an ideal addition or upgrade to your backyard.
Easy Installation
Unlike their interior counterparts, outdoor fireplaces don't require ductwork for ventilation. Since exterior fireplaces do not require ventilation, installation and placement are more flexible, and construction expenses are lower than elaborate indoor fireplaces. You can choose from modular features available in various styles, and the construction can be done within a day.
JFK Company has a full lineup of fireplaces and fire pits for various backyard settings. For more details, please call us at 800-392-7283 or 805-577-9502. Alternatively, use this online form to send us your queries or project details, and we will call you back to discuss your outdoor fireplace project further.