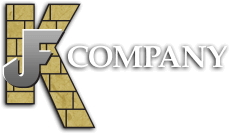 Why You Need An Outdoor Kitchen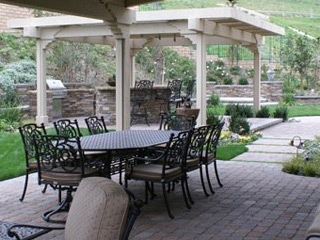 For most people, summertime signifies the end of baked dishes and the beginning of grilled foods and salads. It is necessary to turn up the air conditioning to cook indoors during summer. However, why remain indoors when you can enjoy your outside space? You may build your backyard cooking station without spending a fortune. JFK Company provides a variety of outdoor living and hardscaping services, including the design and installation of outdoor kitchens.
What Exactly Is A Patio Kitchen?
As the name indicates, an outdoor kitchen is an area outside the home where meals can be prepared, cooked, and cleaned up simply. A cooking area outside consists of outdoor appliances such as stoves, grills, gas stoves, and ovens.
Why Should You Install an Outdoor Kitchen?
You should install an outdoor kitchen and move your summer meals outdoors for several reasons. Here's why you require an outdoor kitchen:

Keeping Cooking Odors Outdoors - Creating a tiny outdoor kitchen and preparing food outside keeps all cooking odors outdoors.


Entertaining Is a Breeze - One of the primary advantages of having an outdoor kitchen space is that it is ideal for entertaining. While food is being made on a grill on a patio, visitors can congregate and engage in conversation.


Extend the Living Space of Your Home - Having an outdoor kitchen makes it easy to extend the living space of your home. It is a cost-effective approach to maximizing your property's existing open spaces. Perhaps the addition of an outdoor fireplace or fire pit is also a great idea for extra heat and comfort during the cooler months of the year!


Ideal for Healthy Cooking - Patio kitchens and barbecues are primarily designed for grilling. The beautiful thing about grilling is that the foods are astonishingly nutritious. Grilled food tastes fantastic and is healthier than nearly every other type of food. An outdoor kitchen makes nutritious grilled cuisine even more flavorful and brings the family outdoors.


A Second Kitchen - Access to an outside kitchen makes plumbing crises, damaged appliances, and kitchen renovations easier to handle. If your primary kitchen becomes unusable or so cluttered that you cannot imagine cleaning it in time for supper, the ability to relocate everything outdoors is a blessing.


Energy-Savings - If your indoor cooking is overworking your air conditioner, it may be time to consider cooking outdoors. The less pressure you place on the air conditioning system, the better for your pocketbook and the AC unit itself.


Add Value to Your Home - If you construct an outdoor kitchen with high-quality materials, you will enjoy it for many years. Even if you have no plans to sell right away, the durability of an outdoor kitchen ensures that it will be in good shape and add to your home's resale value even after many years.
For details on our outdoor kitchen design and installation services, please call JFK Company at (818) 991-7283 or 805-577-9502. You can send us your requests and queries through this online form. One of our experts will call you back soon to discuss your requirements. They will provide the details and answers you need about our services and how we can design and build a custom outdoor kitchen.