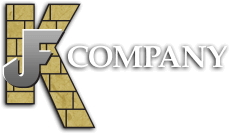 Why Concrete Retaining Walls Are Better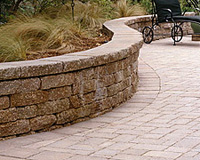 Whether for landscape retention purposes or aesthetic appeal, retaining walls can be the perfect addition to any property. They lend a distinctive appearance to the landscape while serving a practical and vital purpose. Erosion can cause a significant amount of damage to outdoor spaces with uneven ground. While planting shrubs and trees can help in this aspect, retaining walls lend the ground the support it needs.
Benefits of Concrete Retaining Walls
These walls help prevent soil erosion, are attractive, weather-resistant, and long-lasting. If you are in the market for a retaining wall, you will find numerous material options. However, concrete stands out from many others for its unique properties and offers numerous advantages over other products. Our experts at JFK Company have listed why concrete retaining walls are better:
Versatile - Retaining walls are versatile as they can be installed on any land. For example, if you have sloping, terraced, or tiered ground and need retaining walls to add support and structure, concrete is an excellent material to use. You can choose between poured concrete or concrete block walls. Both are durable, able to endure the elements, and suitable for various settings.
Sturdy - The primary reasons for installing a retaining wall are to help prevent soil erosion and lend stability to the landscape. Concrete is a time-tested material used in a range of construction projects. When designed by experts and built using high-grade materials, these walls can help improve the landscape's stability significantly.
Ease of Installation - Concrete is far lighter than natural stone and more comfortable working with. Since the installation is less labor-intensive, skilled professionals can complete this project quickly.
Design Flexibility - Concrete also lends itself very well to various styles and colors, giving you the flexibility to construct the types of retaining walls you want. These structures can become the perfect backdrop for various other installations and features in your landscape.
Complements Various Settings - As mentioned, you could style and finish concrete in the way you want, and the retaining walls blend in perfectly with traditional, contemporary, and modern style landscapes. These walls are ideal for both residential and commercial settings and can look as casual as formal as you'd like them to be.
Low Maintenance - Once you have a high-grade concrete retaining wall in place, you will find that it requires truly little maintenance. An occasional pressure wash is all it takes to keep the feature looking good as new for several years.
Hire Skilled Retaining Walls
Concrete is intrinsically a hardy material, ideal for constructing outdoor features like retaining walls and pilasters. Nevertheless, it is necessary to hire experienced hardscaping professionals for designing and installing them. Only skilled and seasoned professionals would be able to survey the available space and assess the land's layout and condition before offering the right solutions.
They will discuss your requirements before coming up with concrete retaining wall designs and plans to resolve the soil erosion or sloping land problems on your property. These experts will also plan the walls correctly and use the best materials and installation techniques for durable and resilient structures on your property.
If you feel that the concrete surfaces are too bare, they can also install stone, brick, or natural stone veneers to enhance their appearance and give them a more organic look. No matter which way you look at it, concrete walls can be an excellent addition to your landscape.
For information on our other services like driveway, patio, and pool deck installations, please call the experts at JFK Company on this number - (818) 991-7283. You can send us your queries about our retaining walls solutions via this online form, and we will revert within a short time.