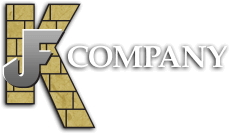 Natural Stone Pavers Ideas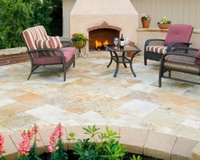 Once professionally installed, your natural stone surfaces will stay grime-free. The choice of travertine and granite can further provide you a non-slip surface. Natural stone continues to improve in looks over time. These pavers do not require much maintenance. With minimal maintenance, they can last a lifetime. Thus, a natural stone paver project involving a patio, deck, walkway, or any other feature can add value to your property in the long term. Explore some of the most popular natural stone paver project ideas and material options.
Applications of Natural Stone Pavers
Natural stone pavers are versatile materials for hardscaping and outdoor projects. Explore the most popular features that can be built using these pavers.
Pool Decks
One of the most important reasons for choosing natural stone pavers for pool decks is their durability. They can readily withstand all kinds of weather conditions and are unaffected by the pool salt and chemicals. Safety is another major reason. You can choose the right stones for your deck that provide a non-slip and safe surface.
Patios
Durability and long lifespan are important factors when choosing a material for your patio. Natural stone seems to perfectly meet this requirement. These patio pavers can be twice as strong as the other commonly used materials. The key benefits include:
High resistance to the elements
High resistance to heavy foot traffic
Retains its color without fading
Requires low maintenance
Increases your property's value
Develops a beautiful natural patina with age
Available in many styles and colors
Walkways
Walkways need to be non-slippery and exceptionally durable to withstand both heavy foot traffic and the elements. Natural stone pavers can be used to create beautiful walkways that look great and stay intact in all seasons. Besides, this material stays cool in summer and warm in winter.
Stepping Stones
Installing a walkway or path can help protect your yard or garden from people walking over it. Laying a track with stepping stones can act as a guide for your visitors. Some of the key advantages of using natural stone pavers for such a project are as follows:
Lesser material is required for constructing stepping stone paths in your garden or patio
Needs restricted paver base for foundation
There is no need for edge-to-edge leveling
Choose from a wide range of shapes, including irregular shapes
Types of Stones
Natural stone pavers can be used to construct many other types of outdoor features. When thinking of designing and building a new feature for your landscape, it is important to consider all the different natural stone options. Explore the most popular natural stones, their benefits, and how they can fit into your project ideas.
Travertine: Travertine pavers are valued for the benefits they offer in three areas – design, safety, and construction. Travertine pavers are available in many colors and sizes, providing excellent design flexibility. They are more commonly used for projects around pools including decks and coping. They are also suited for landscaping features and outdoor kitchens.
Bluestone: Bluestone is known for its sealing process and its high-gloss effect. It is porous, provides a safe and non-slippery surface without sealing, and is suited for patios, pathways, driveways, walkways, sidewalks, and backyard features.
Flagstone: No two flagstone projects look the same. They provide a non-slip surface, require almost no maintenance, and are quite durable. You can spend more time enjoying the surface and less time worrying about maintenance.
Slate: Slate stones are popular for patios. The material is exceptionally strong and durable and is available in unique styles and textures. There are many styles and sizes to choose from. The straight sides and edges make installation easier. You can use slate stones for steps, driveways, gardens areas, and many other projects.
Limestone: Limestone can be used to create patios, other outdoor surfaces, and even for garages. It is an aesthetically versatile material and is available in different colors and shades. It is quite durable, available in custom sizes, and easy to install. Besides, you can have a non-slip surface for your patio, pool decks, or garden.
Granite: Granite is a hard and dense rock that is naturally formed with many minerals. These minerals provide it a multitude of colors, allowing you to choose a design and color that is unique. It is an exceptionally durable material and requires almost no maintenance.
Marble: Marble pavers are also popular for decks and patios. The material is especially suited for more luxurious settings. Marble is cherished for its natural elegance. It is also resilient to weather and different types of elements. It can also provide enough grip to keep you safe on wet surfaces.
If you are exploring the best natural stone paver ideas, these features and stones should help you make the right choices. If you need more information on natural stone pavers and ideas, feel free to contact JFK Company at (818) 991-7283. You may also contact us via this online form.