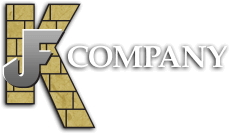 6 Reasons for Artificial Grass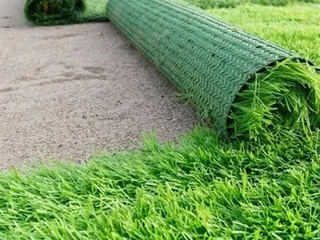 A lush, green lawn is the dream of many homeowners. However, maintaining that perfect lawn can be a challenging and time-consuming task. This is where artificial grass comes into play. Over the years, artificial grass has become a practical and attractive alternative to natural grass.

At JFK Company, we provide various services, including superior artificial grass installations. We handle projects of all shapes and sizes and recommend this product to our residential and commercial clients.


Why You Should Consider Artificial Grass
There are many reasons to consider artificial grass for your lawn, but here we look at the six most compelling ones:


1. Low Maintenance - One significant benefit of artificial grass is its meager maintenance requirements. Unlike natural grass, which requires scheduled mowing, fertilizing, and watering, synthetic grass stays consistently green without much effort. Say goodbye to hours spent on yard work every weekend. It only requires occasional brushing to keep it looking great, saving you time and money in the long run.

2. Water Conservation – This grass is an eco-friendly choice contributing to water conservation. With ongoing concerns about water scarcity in many regions, reducing water usage is a responsible decision. It doesn't require irrigation, eliminating the need to water your lawn regularly. This not only conserves water but also reduces your monthly water bills.

3. Year-Round Beauty - Artificial grass provides year-round beauty regardless of the weather conditions. It stays green and lush, even during droughts or harsh winters. You won't have to worry about your lawn turning brown during the hot summer or becoming muddy after heavy rainfall. Your artificial property will remain pristine and inviting, enhancing your outdoor space's aesthetics every season.

4. Allergen-Free - Natural grass can be a source of allergens, triggering discomfort for individuals with grass allergies. Artificial grass, however, is allergen-free, providing a safe and comfortable environment for everyone. You can enjoy your outdoor space without worrying about sneezing, itching, or other allergy symptoms associated with natural grass.

5. Durability - These products are designed to endure heavy foot traffic and wear and tear. It maintains its appearance and functionality over the years, making it ideal for high-traffic areas like front yards, backyards, and playgrounds. You won't have to deal with bald patches or the need for reseeding, which is common with natural grass.

6. Versatility - It is incredibly versatile and can be used in various applications beyond traditional lawns. It's perfect for creating green gardens, patios, and balconies. Artificial grass is also excellent for sports fields, golf-putting greens, and pet areas. Its adaptability makes it a valuable addition to both residential and commercial properties.


If you want to transform your outdoor space into a low-maintenance oasis, consider artificial grass your go-to solution.


Work With Professional Artificial Grass Installers
When considering synthetic grass installation for your property, it's essential to recognize that not all companies are created equal. While many may offer similar services in your local area, the quality of their products, the reliability of their installations, and their pricing can vary significantly.

Contact a professional and recognized company with a proven track record to ensure a successful synthetic grass installation. Look for testimonials, reviews, and examples of their work to gauge their expertise. A reputable company will provide everything you need, from product specifications to installation details. They'll answer your questions and address any concerns, ensuring you're well-informed.


Help With Artificial Grass Selection
With the expertise of a professional artificial grass company, you can be confident in selecting the right artificial grass solution that enhances your outdoor space and meets your long-term expectations regarding quality and aesthetics.

Every project is unique, and a trustworthy company will work with you to customize their services to meet your specific requirements and budget constraints. They'll offer cost-effective solutions without compromising on quality. They will also handle the installation to industry standards and cover their work with warranties.

Please call JFK Company at 800-392-7283 or 805-577-9502 for more about our artificial grass services. You can also use this Contact Us form to submit requests or questions about our services.