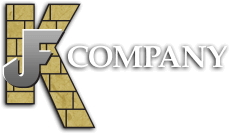 5 Applications for Brick Pavers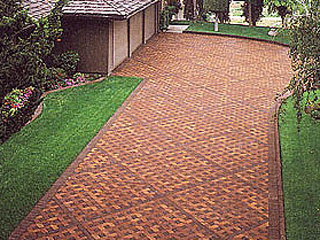 When it comes to creating superb, well-balanced, and easy-to-maintain outdoor spaces, brick pavers are one of the first materials that come to mind. These products are stunning and look great in modern and traditional–styled landscapes. Brick pavers are versatile, and here we look at five applications for them:
Driveways
Installing a customized paver driveway is a straightforward way to add to your home's value and appeal. It's one of the first things people approaching your property notice, and you can create a unique aesthetic by selecting the styles and designs you want. For example, you can choose from contemporary, traditional, or textured paver stones made from different colored brick. Hire skilled and experienced paver installers who will design your driveway according to your needs and within your budget.
Outdoor Patios
Patios are a great addition to your backyard, and these features connect the indoor areas to the outdoors. However, if you want a durable, attractive, and long-lasting patio, you must select suitable materials and plan the space well. Although there are many different products on the market, brick pavers stand out for their many distinct qualities. You can choose from brick paving of different shapes and styles and will find that you can create exciting designs and patterns with these units.
Pool Decks
If you are looking for pool decking materials, there are many materials and products on the market. However, it takes a certain amount of skill and expertise to achieve the best aesthetic with these products. Pavers are an excellent material choice for the best pool decks, and you can choose from brick pavers of different shapes, sizes, and styles. These materials are durable, easy to maintain, and can last for many years. Look for different types and patterns to create a unique look in your poolscape.
Paths & Walkways
Walkways and paths can be a superb addition to your backyard or landscape. These features help define outdoor spaces, creating intrigue and interest in even the most compact outdoor spaces. One way to develop attractive installations is to opt for paver paths and walkways. You can choose paver units in different shapes, styles, and sizes.
They are suitable for all types of residential and commercial walkways and paths. They have a rustic charm and are not as pricy as natural stone products. Many property owners also use brick pavers for areas such as poolscapes, patios, and decks, creating a seamless look in the yard.
Pizza Ovens
If you love the taste of wood-fired bread or pizza, you aren't alone. Many people adore the taste and flavors of foods cooked in this natural and rustic method, but they don't believe they can replicate it at home. The fact is that you can enjoy this experience with pizza ovens made of pavers. These products give maximum cooking efficiency and thermal mass while creating a stunning aesthetic in your backyard.
Clay pavers are used in different pizza ovens, many of which also double as decorative fire features. If you have a compact outdoor kitchen and want to add a pizza oven to it, look for one that fits on your kitchen countertop. You may also be able to find portable ovens that you can place anywhere in your yard.
When you are getting any paver installations for your backyard, you need the skills and expertise of proven professionals in Westlake Village, CA, like us at JFK Company. For more details about how we can help, feel free to call us at (818) 991-7283 or connect with us through this Online Form, and one of our team members will contact you shortly.