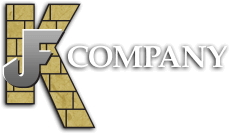 How to Maintain Pavers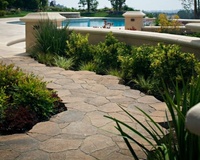 If you have landscaped areas on your property, it's likely that you also have a paved driveway, pathways, walkways, decks, poolscapes, or patios. Paver stones made of concrete, brick, or natural stone pavers are incredibly versatile and perfect for installation on various outdoor surfaces. They are available in multiple colors, shapes, sizes, and styles and you can create unique and exciting designs and patterns with them.
Tips to Maintain Pavers
These products are also designed to endure exposure to the elements and last for many years. However, like all other outdoor installations, we at JFK Company know they require regular cleaning and maintenance to keep them in good condition for a long time. Here we look at the best way to maintain pavers:
Cleaning and Washing
Regular paver cleaning can really help to protect the luster of your paved surfaces. Frequent sweeping of paver stones and occasional washing help reduce the effect of grime and dirt on your pavers. However, if you have a newly installed paver surface, you must wait until the jointing sand between the units sets before you wash them.
During the settling-in period, only sweep the pavers using a garden blower or stiff outdoor broom to keep them clean. While using the former, do not blow right into the joints as that can potentially blow the sand away before it has the chance to set well. Use the blower at a shallow angle to avoid this issue.
When you are washing them, use a domestic pressure cleaner and a 1500 psi/less pressure setting. A high-powered commercial pressure machine can damage paved surfaces.
Sealing
Putting in some additional effort into things can save you a significant amount of hassle and expense down the track. Most pavers don't need additional applications once they're down. However, seal concrete pavers once they are laid down and completely dry, as it helps to ensure optimal appearance and durability over the long term. You will also spend less time on maintaining the sealed surfaces.
In addition to minimizing the overall impact of regular wear and tear, the sealant will also make the surfaces scratch and stain resistant. You would still have to clean spills as soon as possible to prevent stains from setting in on the pavers permanently. However, once you get them sealed, it helps create a pristine look.
Make sure that the pavers are installed to facilitate proper drainage. Pooling water can wash away the sand in the joints, promoting the growth of weeds, algae, and mold, damaging your paver stones' condition and appearance.
Joint Sand
Polymeric sand is a unique formulation; it is a polymer binder compound and graded fine sand blend, used as filler in joints between natural stone, concrete, and brick pavers. The paving stone joints are filled with polymeric sand, and water is sprayed onto the paved surface. The polymeric sand absorbs the water, hardens between the cracks, holds the units in place, helping resist weed growth for a long time. The sand also helps prevent burrowing insects from building nests under the paving stones.
Sometimes, even with regular cleaning and maintenance, you might find that some pavers become damaged due to heavy impact over time. You must replace these damaged or deteriorated units on time, as it will help maintain the installations' integrity. Pavers are readily available, and the replacement is straightforward. It is a cost-effective way to restore your paved areas.
For information on paver maintenance or our customized concrete and paver design and installation services, please call the experts at JFK Company on this number- (818) 991-7283. You can also send us your queries about our paving services through this online form, and we will get back to you within a short time.