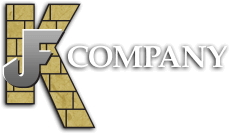 Top Outdoor Living Trends in Los Angeles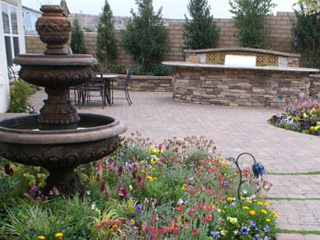 From stunning landscapes to lush backyard escapes, Los Angeles embraces the beauty of nature and sets the stage for innovative outdoor living trends. JFK Company provides superior outdoor living services- let's look at the top outdoor living trends that capture Angelenos' hearts.


1. Al Fresco Dining in Outdoor Kitchens
One of the most prominent trends in outdoor living is the rise of outdoor kitchens. Los Angeles residents are embracing the art of al fresco dining by creating fully equipped culinary spaces in their outdoor areas. These kitchens feature high-end appliances, stylish countertops, and ample seating, allowing homeowners to entertain guests while enjoying the fresh air and beautiful surroundings.


2. Seamless Indoor-Outdoor Flow
Los Angeles is renowned for its stunning architecture, and the seamless indoor-outdoor flow is a design trend gaining immense popularity. Open concept living spaces that effortlessly connect indoor and outdoor areas create a sense of harmony and expand the living space. Floor-to-ceiling glass doors and retractable walls blur the boundaries, allowing for a smooth transition between the cozy indoors and the vibrant outdoors.


3. Cozy Outdoor Living Rooms
As Angelenos seek to create a true oasis in their outdoor spaces, outdoor living rooms have taken center stage. These inviting spaces combine the comfort of indoor living rooms with the beauty of nature. Plush seating, cozy fire pits, and ambient lighting create an intimate atmosphere perfect for relaxation or entertaining guests under the stars.


4. Sustainable Landscaping and Drought-Tolerant Plants
Water conservation is a crucial consideration in Los Angeles, so sustainable landscaping and drought-tolerant plants have become essential outdoor living elements. Native plants, succulents, and vibrant desert flora add color and beauty and require minimal water. Sustainable landscaping practices such as rainwater harvesting, and permeable paving help conserve this precious resource.


5. Resort-Inspired Poolside Retreats
Los Angeles boasts a Mediterranean-like climate, making poolside retreats integral to outdoor living. Homeowners are embracing resort-inspired pool areas with cabanas, outdoor showers, and luxurious loungers. Water features, such as cascading waterfalls and soothing fountains, add a touch of serenity, transporting you to your private paradise.


6. Outdoor Fitness and Wellness Spaces
Health and wellness have become paramount in people's lives, and Angelenos take their workouts and self-care routines outdoors. Creating dedicated fitness and wellness spaces in outdoor areas is gaining momentum. From yoga decks to outdoor gyms and meditation gardens, these spaces allow individuals to connect with nature while prioritizing their physical and mental well-being.


7. Outdoor Entertainment Zones
Outdoor living in Los Angeles is synonymous with entertainment, and creating dedicated outdoor entertainment zones is all the rage. Outdoor gaming areas are equipped with giant screens and gaming consoles; homeowners are embracing the joy of entertainment in their outdoor spaces. It's the perfect way to enjoy the beautiful weather while immersing yourself in your favorite movies,

Please call the JFK Company team at 800-392-7283 or 805-577-9502 for more about our high-quality outdoor living services. Alternatively, email us through this Contact Us form, and we will call you back.