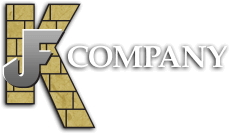 Most Popular Applications for Pavers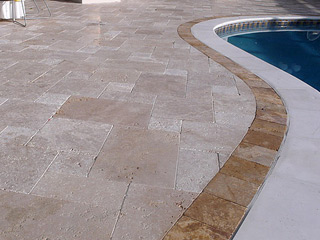 Pavers have emerged as a versatile and stylish solution for transforming outdoor spaces into stunning and functional areas. Whether you want to upgrade your patio, pool deck, driveway, walkway or add beautiful paver steps, these units offer endless possibilities.

JFK Company offers a range of paving services, and here we look at the most popular applications for pavers. We will also learn how you can use them to elevate your outdoor areas' aesthetics and functionality.


Patio Pavers
A well-designed patio sets the stage for outdoor living and entertainment. Patio pavers offer a wide range of colors, shapes, and patterns, allowing you to customize your patio to suit your unique style.

Pavers lend durability and stability, making them ideal for areas with heavy foot traffic and outdoor furniture. Whether you prefer a rustic cobblestone look or a sleek modern design, patio pavers can enhance the beauty of your outdoor retreat, providing a comfortable space for relaxation and gatherings with family and friends.


Pool Deck Pavers
Pool deck pavers combine aesthetic appeal with practicality, offering a safe, slip-resistant surface around your pool area. Unlike traditional concrete, pavers allow rainwater to seep through the joints, reducing the risk of standing water and potential accidents.

The variety of textures and colors available in pool deck pavers allows you to create a seamless transition between your pool and the surrounding landscape.

From natural stone to contemporary concrete pavers, the choices are endless, enabling you to craft a poolside paradise that complements your style and adds value to your property.


Driveway Pavers
Your driveway is the gateway to your home, and driveway pavers can elevate its appearance and durability. Pavers are designed to withstand heavy loads and are less prone to cracking or damage than traditional concrete or asphalt surfaces.

Choose unique designs and sizes to create a distinctive and eye-catching driveway that enhances your property's curb appeal. The interlocking design ensures that the driveway's surface flexes with the soil's movement, minimizing the risk of cracks and heaving, making them an excellent long-term investment.


Walkway Pavers
Walkway pavers add functionality and charm to your landscape, guiding guests through your outdoor spaces and connecting different areas of your property. From front entrances to garden pathways, pavers provide an inviting, sturdy surface that withstands foot traffic and the elements.

Design your walkway with creative patterns or incorporate contrasting borders to add visual interest. With walkway pavers, you can create a welcoming journey for visitors, adding to your home's overall appeal and value.


Paver Steps
Paver steps are an essential element of any multi-level outdoor area. Whether it's a grand staircase leading to your front door or a simple set of steps connecting your patio to your garden, hardscapers can tailor the pattern and design to suit your landscape's style and layout.

Paver steps remain stable and secure, even in areas with varying elevations. With a wide range of textures and colors, paver steps can seamlessly blend with the surrounding hardscape and softscape, making them both functional and visually appealing.

When considering pavers for your next project, consult a reputable hardscaping professional to ensure proper installation and explore the wide range of design possibilities.

Please call JFK Company on 800-392-7283 or 805-577-9502 for more about our superior paving services. You can also use this Contact Us form to submit requests or questions about our services.