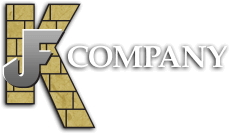 Concrete Pavers Versus Brick Pavers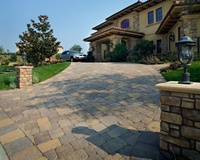 If you are considering installing or replacing your pathway, walkway, patio, deck, or driveway pavers, it is essential to conduct some research. You will find numerous paving options during this process, including concrete pavers and brick pavers. These are available in a wide range of colors, designs, and qualities, and making the right choice is not always easy.
If you are in a quandary and wondering which one would be the better solution, here is some information from JFK Company, about concrete pavers, and brick pavers. While the installation techniques for both concrete and brick pavers are remarkably similar, and both are quite durable, each of these materials has certain advantages and disadvantages. Having detailed information about the materials, variants, maintenance requirements, installation costs etc. can help you make an informed decision. These are the pros and cons of concrete and brick pavers:
Concrete Pavers
Concrete pavers are solid, air-cured cement units available in various shapes and pigments. These are the pros and cons of concrete paving:
Pros:
The lower raw material cost makes these pavers more cost-effective than brick.
The units are easier to cut & install as they have exact shapes.
You will find a wide variety of concrete paving to choose from compared to brick.
There is also a wider range of color and design options making it possible to achieve a unique aesthetic in your property's outdoor areas. Paver cleaning on a regular basis will keep them looking their best.
They are durable, low maintenance products that can last a long time.
Cons:
Since color pigments and not natural clay are used as dies in concrete pavers, they tend to fade over time, especially when exposed to the sun's UV rays.
They might need sealing as these applications help prevent fading.
Over time the concrete surfaces can wear down, giving the pavers a worn-out appearance.
Brick Paver
Brick paving is made from clay cured in kilns. These are a popular choice on residential and commercial properties and blend in well with the outdoor spaces. Here are the pros and cons of brick paving:
Pros:
Bricks are colored naturally by blending various clays, helping in better color retention than concrete, especially when exposed to direct sunlight.
These products are long-lasting despite the slight cracking and chipping that can occur over time. While chipped or cracked concrete walkways or driveways tend to look worn and dull, brick pavers never lose their charm.
Brick pavers do not get as impacted by erosion as concrete pavers do and can last for generations.
Maintenance is easy.
Cons:
Brick pavers can easily cost up to 20% more than concrete products.
The selection is quite limited as they are made using natural clays.
In most cases, brick pavers are available only in rectangular shapes and fixed sizes. However, you can get customized shapes and sizes, which tend to cost much more than the standard ones.
It's far more challenging to cut and install brick pavers than concrete ones, which drives up the installation costs.
Hire Skilled Paver Installers
As you can see, there are distinct pros and cons to each of these materials that you would have to keep in view while planning a concrete or brick paver walkway, pathway, driveway, or patio paver installation. It is best to consult with professional paver installers as they will discuss your requirements and provide solutions that are in line with your needs and budget.
For information on our concrete and paver design and installation services, feel free to call the experts at JFK Company on this number - (818) 991-7283. You can also send us your queries about our paving services through this this online form, and we will get back to you within a short time.