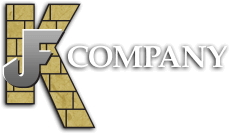 Cleaning & Sealing Pavers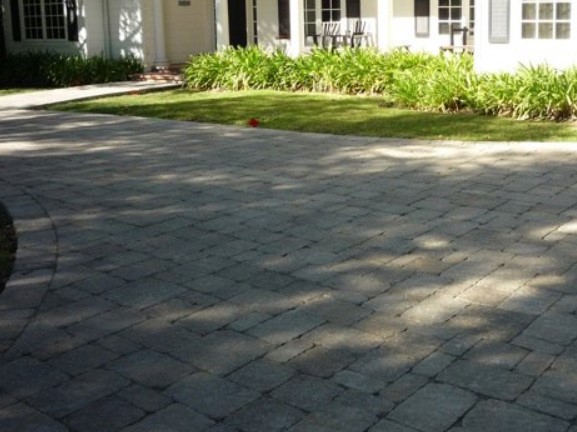 Durable outdoor installations are essential to guarantee the stability and attractiveness of your environment. Many property owners use paver stones for outdoor kitchens, patios, decks, fire pit areas, poolscapes, and other applications. These products are attractive and durable, but they need frequent maintenance to remain in excellent shape for an extended period. We at JFK Company provide residential and commercial property owners with high-grade paver cleaning and sealing services.
Power Washing Pavers
The driveway, paths, and walkways, on your premises, experience a high volume of foot and car movement. Some of these locations can also have oil stains, dirt, debris, leaves, and branches falling on them, and they begin to appear dull and worn over time. Aside from that, moisture, rain, sun, and climatic fluctuations all impact these outdoor places, and moss and mildew development damage the appearance of interlocking paving stones. Power cleaning is the most effective technique to maintain these surfaces and keep them clean and stain-free. Professionals use specialized pressure washing equipment set at appropriate pressure levels to clean the surfaces without causing them any damage.
Use Paver Cleaning Products
Cleaning your property's paved surfaces helps to maintain them in good shape. May hardscaping companies provide pressure-washing services and thoroughly clean brick, natural stone, and concrete pavers. They understand that each material requires a different pressure level and appropriately manage the work. The crew will remove any sap, grime, and oil or rust stains from the pavers with powerful but delicate cleaning solutions. Once the surfaces are spotless, they will use industrial power cleaning equipment to remove debris and grime.
Install Polymeric Joint Sand
Interlocking concrete pavers contribute to a sturdy and durable surface. When skilled hardscapers manage the installation, you can be confident that the features will endure for a long time. While gaps in paver installations are minimal, most hardscaping specialists recommend using polymeric sand. This kind of joint filler is also known as hardscape/jointing/paver sand. It is an excellent bonding agent when used with appropriate additives, holding the concrete units together for seamless and lasting joints. Because the sand fills the joints, it helps prevent bug infestations and weed development while improving joint stability. The material also keeps the pavers from moving, helping to preserve the paved area's integrity.
Use Paver Sealing Products
Paver surfaces are designed to withstand exposure to the outdoors and other outside situations. Seal coating these surfaces makes them scratch and stain-resistant and keeps them looking good and in better form for a more extended time. Professionals typically propose that you get paver seal coating every couple of years. They use the most advanced sealants in the marketplace for optimum results, depending on the kind of pavers.
For details on our paver installation services, please call JFK Company at (818) 991-7283 or 805-577-9502. You can also send us your queries about our paving services through this Online Form, and we will get back to you within a short time. They will provide you with the services you need, within your budget.