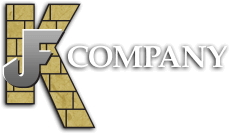 Finishing Touches
A beautiful landscape always adds to the first impression of your property. This is the reason why many homeowners place a lot of importance to their outdoor living space. The aim for any landscape designer is to create a simple but eye-catching landscape for you. Experienced landscape designers and landscape contractors can turn your mundane outdoors into a magnificent landscape setting, using tricks such as strategically designed and placed finishing touches. These are features that complete the look of your area and create a great vibe in the outdoor living spaces of your property, while also allowing you to use the available space optimally and increasing your return on investment.

Finishing touches truly take your landscape design project to the next level, whether you want to update your existing landscaping or perform a complete property overhaul, thinking these features through is a huge plus. From working alongside beds and hardscapes, to dealing with maintaining your design, you can trust that we at JFK Company would never overlook the details in your landscaping project. There are plenty of ways in which we will make sure to apply the right finishing touches for your home and yard areas. Our customers are always assured of quality workmanship, personalized designs, and premium quality products. We complete every outdoor living project, however large or small, right on schedule.

You can see our fine collection of finishing touches below.