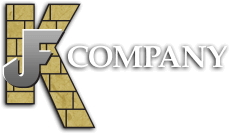 Paver Colors
Outdoor spaces deserve the same attention as indoor spaces when you want to transform your outdoor space from one that is pale and lifeless to one that is tropical and exotic. If you are looking for a local paver installer that can help you realize your dream hardscape features and more, you are in the right place. Our professional team of designers and installers are experts in all facets of hardscaping and outdoor living areas. Our custom designed natural stone patios, concrete paver driveways, marble pool decks and travertine patios are known for their exquisite designs, tough and long-lasting qualities, and low maintenance requirements.

We take all the key factors into consideration when we design and install amenities in your landscape, and we also look to provide you value for money, in every job we handle for you. There are times that only one type of paver color will do. Either the existing color of the home is so dominating that it dictates the paver color that should be used, or maybe you already know what color you like best. From concept to completion, we will work with you to create distinct and high-quality outdoor spaces that fit your lifestyle, vision and that will raise the value of your property. We also have partnerships with leading paver manufacturers in the country, such as Belgard, so we have access to different paver types that our clients may request.

Belgard pavers are elegant and offer a wide variety of color choices, to fit each and every house design.
We invite you to browse through our selection of pavers below.

Anglia Edger

|

Aqua Roc

|

Bordeaux Series

|

Brighton Series

|

Bristol Series

|

Bergerac

|

Bergerac Circle

|

Cambridge Cobble

|

Catalina

|

Catalina Slate

|

Dublin Cobble

|

Dublin Cobble Circle

|

Eco Dublin

|

Holland Stone

|

Lafitt Grana Slab

|

Lafitt Rustic Slab

|

Mega-Arbel

|

Mega-Arbel Patio Slab

|

Mega-Bergerac

|

Mega-Lafitt

|

Mega-Lafitt Grana

|

Moduline Series Plank Paver

|

Old World Paver

|

Turfstone

|

Urbana Stone

|

Anchor Diamond 9D

|

Anchor Highland Stone

|

Antique Quarry

|

Belair Wall

|

Castle Manor Wall

|

Celtik Wall

|

Mega-Tandem

|

Rampart Wall

|

Tandem Wall

|

Weston Stone

Click on the images below to view a larger display.


Bella**

Montecito**

Toscana**

Victorian**