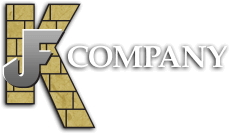 Pavers
The outdoor spaces of your property are exposed daily to the elements which makes it necessary to ensure that you build every feature using good quality, exterior grade materials. The beauty, durability, and sustainability of your landscape depend on how well all the paver features have been installed. We can help you with every aspect of your hardscaping project. Our team of hardworking and experienced people have been designing and installing pavers in outdoor spaces on residential and commercial properties for years. Not only do we provide detailed layouts and plans for various hardscaping features, but we also handle the installation to industry standards. Our approach also helps you make a better-informed decision about which materials would work best in your landscape project, based on your colors & patterns preferences and budget.

Our whole work process is very organized as well. Everything starts with the actual assessment of the areas where you want your new features to be be installed. During this stage, we note all our clients' ideas and specifications. We then come up with the design and installation plan, which serves as our guides during the building process. We guarantee expert installation by our certified crews who use task-appropriate tools and equipment. We likewise use only the finest quality materials from partner suppliers to satisfy our clients' design and build requirements.

Whether you're looking to add some old world charm to your patio, or contemporary flare to your walkway, Belgard offers a variety of concrete pavers, including pavers with the look and feel of brick and stone. We can help you create an eye-catching walkway, patio or driveway. Our pavers come in a number of styles, shapes and tones to help you add the right personality and charm to transform your outdoor living spaces. And, in addition to style, Belgard brick pavers are designed to be strong, durable and environmentally friendly, ensuring your driveway or patio will stand the test of time.

Introducing our elegant collection of interlocking concrete pavers below.