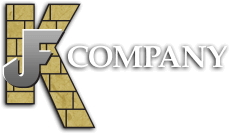 Belgard Pavers
Our company is among the most trusted contractors in Southern California. We are able to achieve this status because of our unquestionable workmanship and top-of-the-line products that we use on every project we handle. We always aim for our clients' total satisfaction, regardless of the project's size and scope. And to maintain this level of service, we get our materials and supplies only from reliable suppliers and manufacturers. We also look at the company's reputation, manufacturing expertise, and range of offered products. And one of few companies that exceeded our expectations is Belgard. This company specializes in the manufacture of pavers, retaining walls, and products for outdoor living. We urge you to please take a look at Belgard's credentials and the premium pavers that it offers. You can also talk to us to learn more about Belgard Pavers.
Dial (818) 991-7283 now or visit us at our showroom to see first-hand some of Belgard's premium pavers.
The Country's Leading Paver Manufacturer
Belgard is considered as the leading paver manufacturer in the country. It has several manufacturing facilities and an extensive network of distributors across the US. Belgard has a certification program for contractors like us. A certified contractor is properly trained in the installation of pavers and other Belgard products. Hiring an authorized installer is the best thing to do since he can ensure that each paver unit is installed according to manufacturer's specifications. Property owners will also get the full warranty offered by the company. As a contractor, we want our clients to be fully satisfied with the products we offer and install. We know that choosing Belgard as our main source of paving products will not only satisfy the needs of our clients but also give them long-lasting amenities.
Awesome Collection of Premium Pavers
Belgard pavers are available in various designs, colors, textures, sizes and finishes, so contractors and DIY homeowners can easily create highly customized paver features. This is one of the reasons why we highly recommend this brand to our residential and commercial clients. Clients can choose a particular style, pattern, color, or texture to suit their design taste. Moreover, Belgard has pavers that are specifically manufactured for patios, driveways, pool decks, and other paving projects in residential and commercial properties. You won't be disappointed if you are looking for eco-friendly paving materials since Belgard has permeable pavers in its product line. You may also consider its porcelain pavers, which are frost- and skid –resistant, easy to clean, and durable.
Here are some of the popular paver designs that you may consider for your next project:
Bergerac
Cambridge Cobble
Holland Stone
Urbana Stone Paver
Mega-Lafitt
Catalina Stone
Dublin Cobble
Mega-Bergerac
Mega-Libre
Old World Paver
Do you need unique design ideas for your desired outdoor amenity? Are you worried about not getting the best paver style for your patio or driveway? Worry no more since Belgard Pavers offer awesome designs ideas for their customers. It provides a comprehensive catalogue of its paver products with sample designs to guide clients and contractors when choosing pavers for a particular project or application.

With Belgard pavers, you are guaranteed of elegant and durable paver features and amenities.

Click on the images below to view a larger display.


Belgard Arbel Pavers

Belgard Patio Pavers

Belgard Pavers & Walls

Belgard Celtik Wall

Mega Bergerac Pavers

Belgard Circle Pavers

Belgard Paver Steps

Celtik Wall Steps

Belgard Patio Paver

Belgard Pathway Paver

Belgard Circle Pavers

Belgard Walkway Pavers

Belgard Cobble Pavers

Belgard Step Stones

Belgard Circle Driveway

Belgard Driveway Pavers

Belgard Bergerac Pavers

Celtik Retaining Wall

Cobblestone Pavers

Belgard Anchor Wall

Belgard Step Wall

Belgard Circle Pavers

Belgard Pool Pavers

Belgard Deck Pavers

Belgard Pathway Paver

Belgard Ashlar Pavers

Pool Deck Pavers

Belgard Celtik Wall

Belgard Pool Coping

Belgard Paving Stones

Belgard Paver Entryway

Mega Bergerac Driveway

Belgard Bergerac Driveway